WOC 2011: France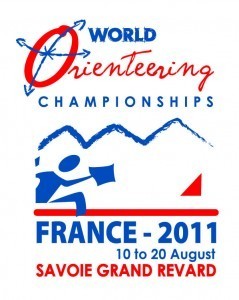 This coming weekend sees the start of the 28th World Orienteering Championships in Savoie Grand region of France. This is the second time that France have played host to the World Championships, the last time being in 1987. With around 50 nations expected to take part in WOC, it is the largest yet. New nations taking part include Barbados, Cyprus, Greece, Kyrgyzstan, Macedonia, Serbia and Uruguay - we look forward to following their results!
While WOC'87 was made up of just two races (and one qualifier), the Classic and the Relay, the WOC'11 schedule includes a grand total of seven races. In 1987 the best British results came from Martin Bagness in 16th, while 19 year old Yvette Hague (taking part in her third WOC!) was continuing her impressive early results with 17th place. Britain were 7th in the women's relay, and 8th in the men's relay, back then when relays were made up of four runners
WOC 2011 Schedule
Saturday 13 August - Long Distance Qualification: 10:30 - 15:20


Rachael Elder, Helen Palmer, Claire Ward.
Hector Haines, Oliver Johnson, Douglas Tullie.
Sunday 14 August - Middle Distance Qualification: 13:00 - 16:00


Rachael Elder, Hollie Orr, Claire Ward.
Matthew Crane, Graham Gristwood, Oliver Johnson.
Monday 15 August: Rest Day
Tuesday 16 August - Sprint Distance Qualification: 8:00 - 9:35


Tessa Hill, Hollie Orr, Sarah Rollins.
Scott Fraser, Graham Gristwood, Murray Strain.
Tuesday 16 August - Sprint Distance Final: 14:00 - 16:05
Wednesday 17 August - Long Distance Final: 11:30 - 16:00
Thursday 20 August: Rest Day
Friday 19 August - Middle Distance Final: 12:30-16:15
Saturday 20 August - Relay: 12:15 - 16:00
This year round the British team is a great mix of youth and experience. JK Champions Tessa Hill and Hector Haines, along with Hollie Orr and Doug Tullie all fall into the younger end of the spectrum, while the rest of the team is made up of older heads who have all been here before, with the exception of Claire Ward who makes her WOC debut.
Last year saw highlights included Scott Fraser's Long Distance 6th place, Graham Gristwood 13th in Middle, and GG and Pippa Archer both 14th in the sprint, who knows what we can expect this time round?
All the athletes seem to be in fine physical form, with Scott, GG, Murray and Tessa posting fast 5km times last week, while earlier in the summer Oli was 7th in the World Long Distance Mountain Running Championships in Slovenia. There were some promising results from those training in Slovenia at the OOCup, which bodes well for tackling the tricky French terrain. For those taking on the forest races, the mapping appears to have been improved according to the athletes who've been on the model areas, and although the 1:10,000 vs 1:15,000 argument rumbles on it now just has to be dealt with.
Follow Live
As is to be expected at WOC these days, you can follow all the races live on the live.woc2011.fr website (with backup incase of problems) with up to date coverage also found on World of O with a live blog and discussion as ever in our forums.
Good luck Team GBR from all at Nopesport!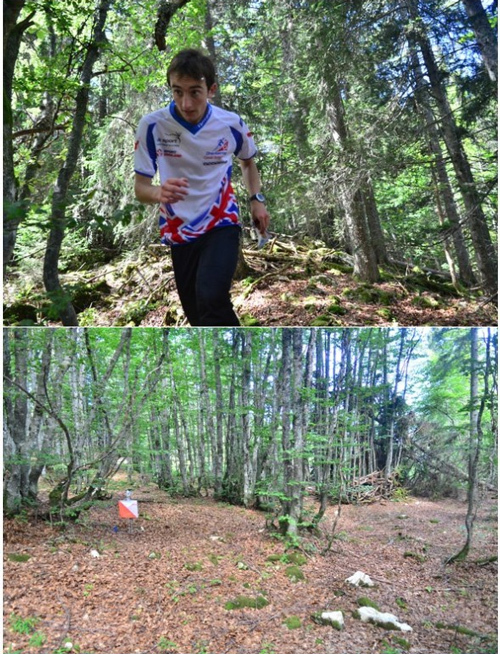 Hector Haines enjoying the model event (photo courtesy WorldofO)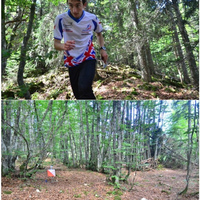 Nopesport relies on user submitted articles. Got an inside scoop? An event review? Please submit it to us.

Nope News
Orienteering headlines from around the web:
World of O
Nopesport is supported by these advertisements