Nopesport Urban League 2012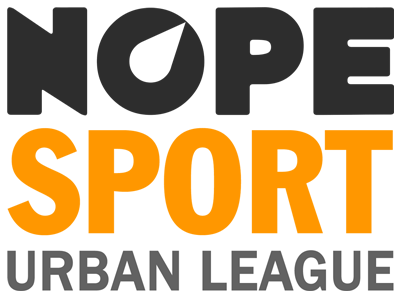 The Nopesport Urban League 2012 fixtures are announced below, and on the Urban League website, and we'll be returning to many firm urban orienteering favourites such as Edinburgh, Nottingham, Lincoln and Sheffield, as well as a handful of potential new classics.
This year the league will be made up of 14 races the length and breadth of the country (almost), which will offer the opportunity to find the best urban orienteers in the UK, with the best six results counting towards the overall league standings.
As well as more races, this year we also have more categories. With the increasing popularity of the series, particularly amongst older competitors, we've now introduced the men's and women's ultra-vet classes for the 65+ competitors to support their competitive streak!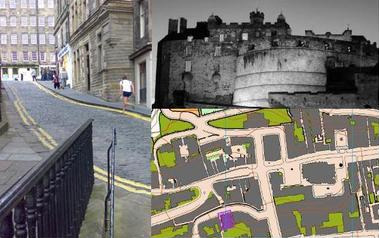 Our traditional season opener, offering a fantastic contrast of challenges around the Edinburgh old town, housing estates and university buildings, coupled with a good serving of Haggis and Ceilidhing on Saturday night and a mass start race on Arthurs Seat the following day. Read more about the Edinburgh 2012 Big Weekend.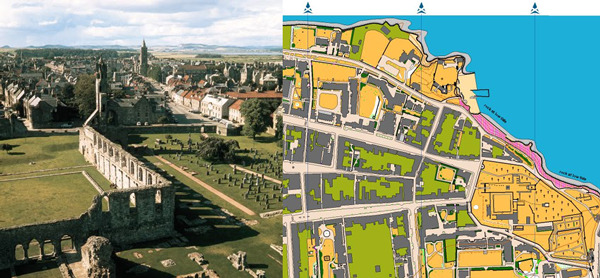 This was a popular race in the 2010 league, and we return in 2012 to the old town, housing estates, ancient University quads and newer university campuses of St Andrews as part of a weekend of great racing in the town, with the Scottish Sprint Championships also taking place there the day before.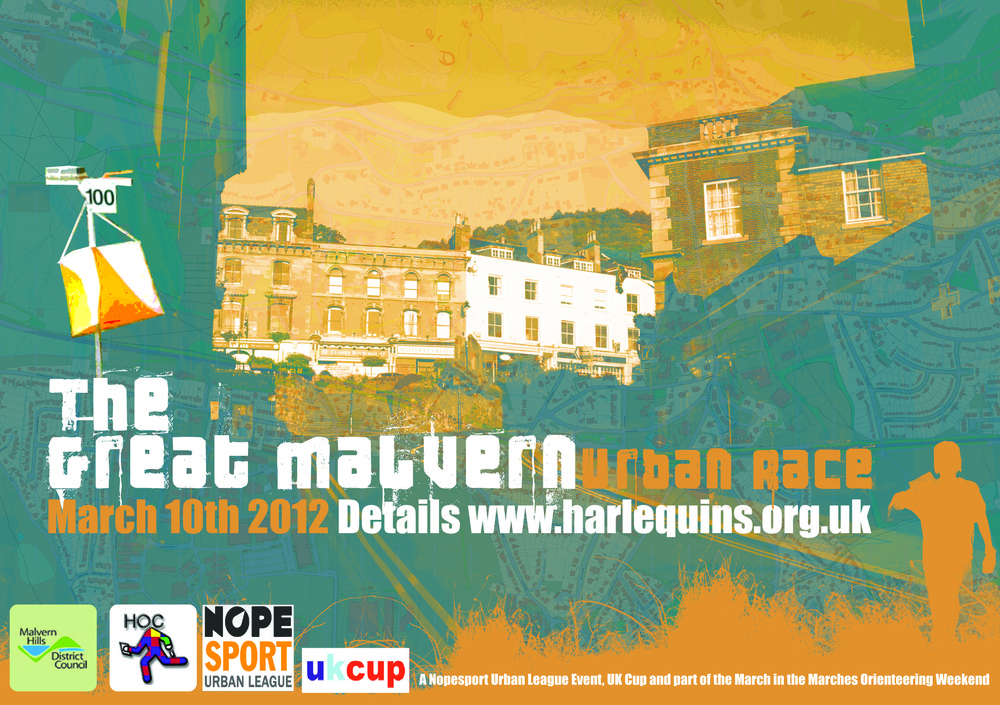 A new race on the calendar, and offering a mixed bag of streets and alleys, private grounds, common land and steep, varied hillside. Part of the March on the Marshes weekend incorporating the Midland Championships the following day.
Part of the British Championships Weekend, taking place on the bank holiday Monday, race 4 in Kendal will offer a contrasting challenge around a historic town centre with interconnected yards, hillside housing served by steps and ginnels, two ancient castle sites, alongside open and wooded parkland areas.
Another new race for the league, and our furthest excursion South East, as we head to the ancient cathedral city of Canterbury - enjoy another sprint/urban double header with a sprint race around the university the preceding day.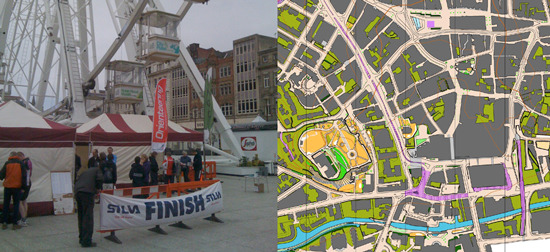 A return to Nottingham which offers a fantastic mixture of historic and modern archetecture, interspersed by roads, alleyways, civic areas, residential, commercial estates and parkland.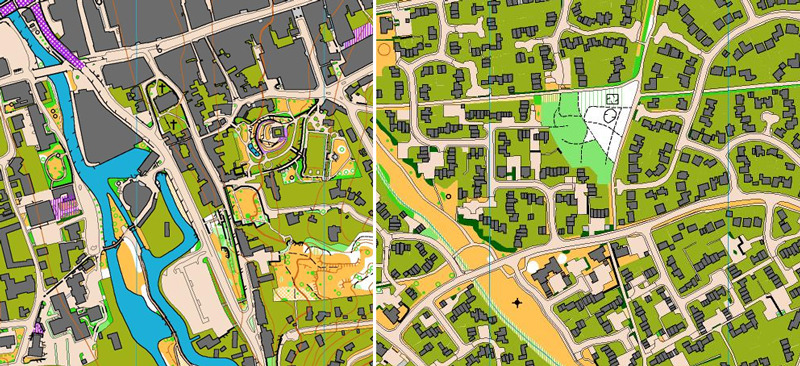 Part of a triple header, Guildford and Didcot will host races 7 & 8 in the league on August bank holiday weekend, with another urban race taking part in Basingstoke in between.
Always a popular race, once again in 2012 you can navigate through Lincoln's historic city streets, parkland and the University grounds. This is part of Lincoln Orienteering Group's 25th anniversary weekend celebrations, and there will also be a Saturday evening event & social, while nearby Sheffield is also hosting a team relay event on Saturday 1 September.
A return to Carlisle, which offers an interesting urban test comprising a city centre and shopping mall, as well parkland and streets interspersed with many subways. This event is followed by the the Compass Sport Cup/Trophy Final at Teviothead, just across the border from Carlisle, on 30 September.
A new venue for the 2012 season, as we head to the historic streets and modern estates of Dunblane, with a Scottish League event taking place the following day near Stirling, this promises to be a fantastic weekend of orienteering.
Part of AIRE's Fat Rascal weekend, preceded by an urban and parkland chasing sprint in Leeds on 27 October, Yeadon will offer an interesting urban challenge in this hill mill town, covering the town centre, parks, alleyways and estates.
Castle Vale is a large post-war housing estate constructed on an old airfield, which according to the BBC, used to be one of Britain's most notorious housing estates but is now a showpiece. For orienteers however you can expect a real route choice challenge with numerous cul-de-sacs and interconnecting paths and alleys.
A return to the city of steel, which will provide a fitting finale to the urban league season, and you can certainly expect some testing courses on a top quality map.
For full information on scoring & classes, visit the Nopesport Urban League website at urbanleague.nopesport.com, and bookmark urbanleague.nopesport.com/scoring to keep track of the league over 2012 and see historic results.
Enjoy your 2012 Urban Orienteering, and discuss the league in the forums...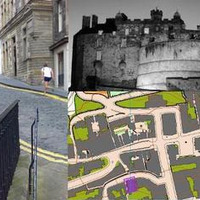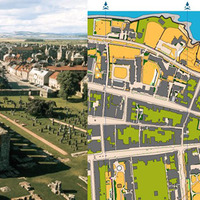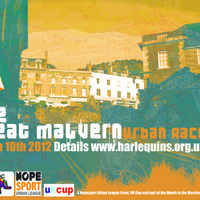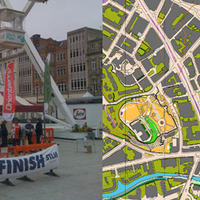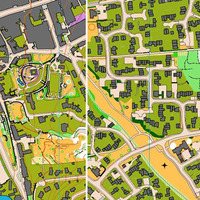 Nopesport relies on user submitted articles. Got an inside scoop? An event review? Please submit it to us.

Nope News
Orienteering headlines from around the web:
World of O
Nopesport is supported by these advertisements