event :: NE replacement event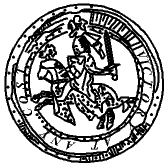 Warrior have stepped in to try and fill the gap for those still making the most of their lake district weekend by swiftly arranging an informal event at Loughrigg Fell, Ambleside.
Details are as follows:
Alternative Informal Event: Loughrigg Fell, Ambleside
Starts 11-12
Parking in public car parks, Ambleside
Walk to start/finish at Rothay Park footbridge GR371045
Courses
4km - Snow Sweat
6km - Snow Problem
9km - Snow Laughing Matter
SI (bring card) Maps probably not pre-marked so bring map case & biro
Nopesport relies on user submitted articles. Got an inside scoop? An event review? Please submit it to us.

Nope News
Orienteering headlines from around the web:
World of O
Nopesport is supported by these advertisements