NEW OMM event - Chilterns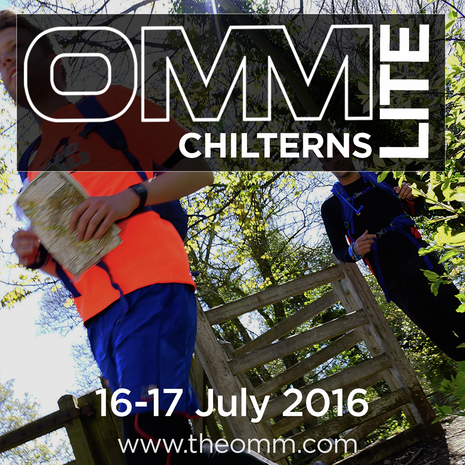 The OMM LITE series comes to the Chilterns.
The 2 day orienteering event has been very popular in the Peak District and Yorkshire Dales and will be in the Chilterns in July. The event has been a big success in pulling new people into our sport as well as providing training for seasoned orienteers.
OMM LITE Chilterns
Date: 16-17 July 2016
Location: Path Hill outdoors, Goring Heath, Reading
OMM LITE is a fun, relaxed weekend for friends, family and clubs who love being in the hills.
A perfect training weekend or chance to explore the trails. Ideal for families and groups who want to spend the day exploring the trails and the evening socialising back at camp.
All abilities are welcome from seasoned OMM veterans looking to get the training miles in to competitors new to navigation events. Open to ages 14 and over.

OMM LITE follows the same 2 day orienteering score format as the October OMM with teams choosing their own routes and visiting as many checkpoints as they can.
But with a few crucial differences:
Trails, bridleways & footpaths only. (not open access, due to the time of year)
Return to HQ at the end of day 1 and park next to your tent, bring everything you need for a comfortable weekend.
Based on a campsite with food and catering all weekend.
Make it as hard as you want, you can even go for a pub lunch during the race if you want.
OMM LITE is about experiencing the OMM mountain marathon format without some of the more gnarly aspects. Allowing you time to practice/train and enjoy the freedom that comes from the score course format.
See the website for more information
Nopesport relies on user submitted articles. Got an inside scoop? An event review? Please submit it to us.

Nope News
Orienteering headlines from around the web:
Nopesport is supported by these advertisements