Peak Raid 3 mini mountain marathon series 2015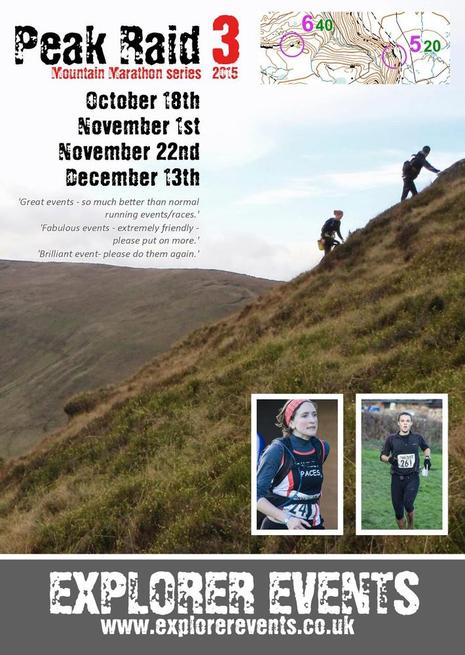 The Peak Raid 3 events are a series of 3 hour score format mini mountain marathons delivered by Explorer Events, a partnership between Dave Peel and Rich Patton. This year's events will build on the success of our inaugural series. You can expect a relaxed and friendly atmosphere, quality planning and maps, and the chance to explore new and wild parts of the Peak District.
The 2015 series of mountain marathons start soon:
October 18th Edale/Kinder
November 1st Glossop/Bleaklow
November 22nd Grindleford/Eastern Moors
Decmber 13th Corwden/Heyden Moor
More details here.
To keep up to date with the latest news follow us on Facebook here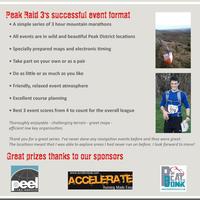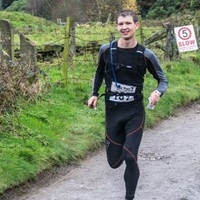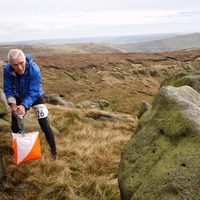 Nopesport relies on user submitted articles. Got an inside scoop? An event review? Please submit it to us.

Nope News
Orienteering headlines from around the web:
World of O
Nopesport is supported by these advertisements