OMM France 2013 - 17/18 August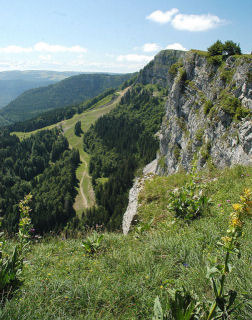 Métabief
This year the OMM France returns to the Jura Mountains, in the ski resort of Métabief Mont d'Or. Only 1 hour and 8 minutes from Geneva Airport (according to Google maps). The event follows the typical Mountain Marathon format and offers both Short and a Long Score courses with 15 age/gender categories per course - with prizes in each category.
But not only is it one of the gems of the Mountain Marathon calendar, but there is a substantial amount of prize money on offer this year if you enter both the OMM France and the British OMM in the Long Score classes. £500 + €500 for the winning team, with 3 further prizes on offer, totalling £1000 + €1000.
Full details of the event and the eligibility rules for the prize money can be found on the Fabian4 OMM France page.
Nopesport relies on user submitted articles. Got an inside scoop? An event review? Please submit it to us.

Nope News
Orienteering headlines from around the web:
World of O
Nopesport is supported by these advertisements