WOC 2015: Recruitment of course planners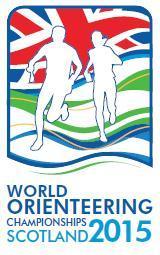 The WOC 2015 Organising Committee wish to appoint suitably qualified individuals to the planning roles at WOC 2015. For many this will be a once in a lifetime opportunity to be involved in the course planning of the ultimate event .
Further information (Role Description) and queries on how to apply can be directed to Event Director, Dave Peel on dave.peel@britishorienteering.org.uk) or 01629 734042.
Applicants are asked to submit via post or email a letter detailing their suitability for the role and any particular discipline preferences, by Wednesday 11th July 2012 to:
Dave Peel, WOC 2015 Event Director:
British Orienteering National Office,
8a Stancliffe House,
Whitworth Road, Darley Dale,
Matlock,
DE4 2HJ
dave.peel@britishorienteering.org.uk
Nopesport relies on user submitted articles. Got an inside scoop? An event review? Please submit it to us.

Nope News
Orienteering headlines from around the web:
World of O
Nopesport is supported by these advertisements