Shropshire Town and Country Weekend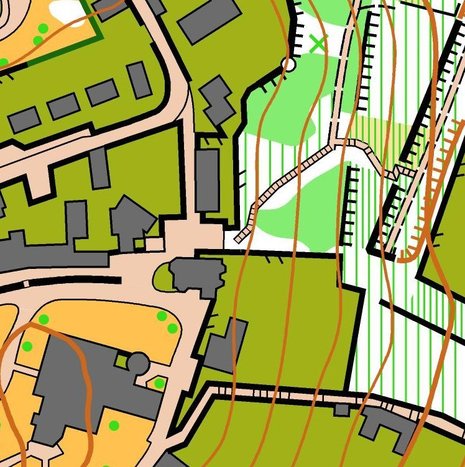 Bridgnorth map teaser..
Wrekin Orienteers and Harlequins have a great springtime weekend lined May 26th & 27th. Brown Clee provides the challenge on Sunday and a brand new urban area, Bridgnorth on the Saturday.
Brown Clee will be well known to most as its held JK 2005, national events and British Champs in recent years. My spies tell me the forest is ever more runnnable with some brilliant technical detail.
On the the Saturday Wrekin host the Bridgnorth Urban Race. This medieval town built on a sandstone ridge high over the River Severn has many tricky alleyways and fourteen sets of steps up from the river to hightown, or you could take the cliff railway.
Rod Postlethwaite has completed a brand new map abd Dave Gittus is planning the senior courses. The event is centred on Oldbury Wells School, 500 metres from the famous Severn Valley Railway with its unique CAMRA award winning pub/waiting room for Mum and Dad, and a great place to check out Thomas the tank engine for the kids.
Should be a cracking weekend of quality Orienteering. Details here: www.wrekinorienteers.co.uk/forms/weekend.pdf
Nopesport relies on user submitted articles. Got an inside scoop? An event review? Please submit it to us.

Nope News
Orienteering headlines from around the web:
World of O
Nopesport is supported by these advertisements