British Long & Relay Champs - entry deadline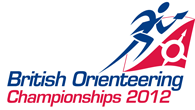 The British Long Distance Championships take place on 5 May at Dalegerth in Eskdale, offering up very fast moorland with rock and contour features, with mature woodland offering a contrast on the lower parts of the area. Not being a selection race and up against Tio-mila, there isn't the strongest of fields on the elite courses, but still enough big names to make things interesting.
The British Relay Championships take place the following day at Helsington Barrows, near Kendal, which is also the second race in the UK Relay League. This will present another fast open moorland area which should make for exciting head to head racing.
Entries for the Long and Relay events close on 15 April.
On the following day, Bank Holliday Monday, there is the fourth race in the Nopesport Urban League, taking place in Kendal. This will offer a contrasting challenge to the previous days racing, with courses taking place around a historic town centre with interconnected yards, lanes and hillside housing, as well as two ancient castle sites and parkland.
Nopesport relies on user submitted articles. Got an inside scoop? An event review? Please submit it to us.

Nope News
Orienteering headlines from around the web:
World of O
Nopesport is supported by these advertisements