JK 2012: Day 1 - Sprint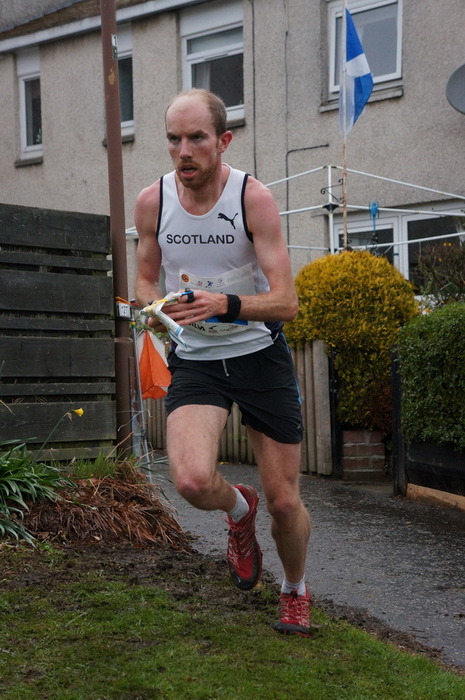 Murray Strain looks determined on his way to victory in Livingston
JK 2012 in Scotland kicked off with a highly exciting sprint, with Livingston proving to be a fast and furious setting for orienteering races in which the leaders were separated by seconds.
While the drizzly weather wasn't ideal for sprint racing, the courses set by Graham Ackland made great use of the small area. It consisted of a homogeneous housing estate with lots of small alleys and underpasses, and a tricky sting in the tail from some landscaped parkland with low visibility.
With a tie last year for first place in the Women's sprint race, this year Sarah Rollins took top spot for herself with a time of 16:04. The British Army athlete finished 11 seconds clear of Edinburgh University athlete Hollie Orr with Claire Ward a further one second down, to take her third JK sprint title in a row, and fourth overall.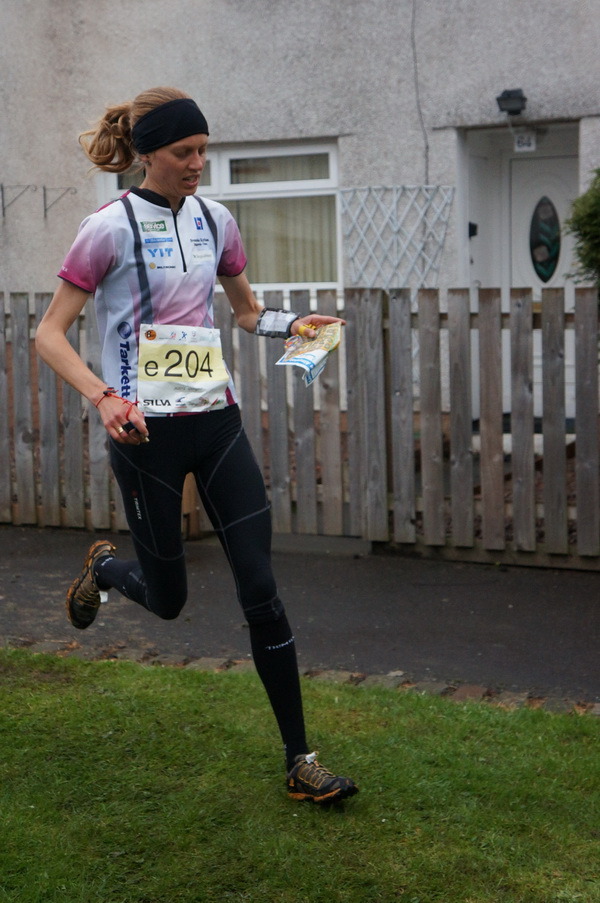 These three finished well clear of World Champion Linnea Gustaffson in fourth, and each held the lead for times during the race. Orr starting the stronger, and was neck and neck with Ward who held the lead for almost all the race before missing in the parkland at the end. Here she lost 10 seconds and the chance of the win, with Rollins taking advantage with the fastest split on the same leg. Orr took the fastest leg on the sprint to the last control, which catapulted her past Ward to take the silver medal by just one second.
Top junior on the women's course was Lucy Butt, winning the W18 elite course and taking 10th place overall with a time of 17:37, with Charlotte Watson top W20 elite two places and six seconds further back, her second JK sprint title in a row. Rona Lindsay of Edinburgh Southern was second 18 elite, with Florence Haines third, while Sophie Kirk and Katrin Harding rounded off the podium on 20 elite.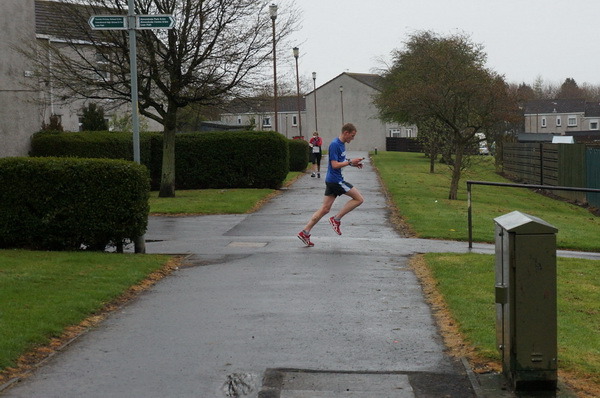 In the men's, as expected, it was British champion Chris Smithard who set a strong early time, being the first to beat the time of 16 minutes set by top 20 elite Jamie Stevenson, posting 15:48 before Mark Nixon went a couple of seconds quicker two minutes later. However it was Kris Jones who went well clear with 15:15 which was looking strong as 20 runners tried and failed to get close, before the final two stormed clear.
As it was, it went with the seeding for the top two, but only just with just one second separating Murray Strain and Scott Fraser after over 14 minutes of racing around Linvingston. They were neck and neck for the first few controls, posting the exact same times until 4 where Fraser took a three second lead, before losing eight seconds to Strain on 5, getting caught out by the dead end on a leg which few runners took the optimum route on.
There was never more than five seconds separating them over the middle section of the course, and Fraser got within a second before crossing the river where he dropped a few seconds, but it was in the landscaped parkland south of the river where things got really interesting. Strain dropped six seconds, and on the penultimate control the two were locked together, and ultimately it was the leg to the last control where Strain managed to gain the one second margin which won him the race.
Elsewhere, top 18 elite in the men was Deeside's Ciaran Allen who took victory ahead of Aidan Smith and Chris Galloway, while Jonathan Crickmore was just three seconds down on Stevenson in 20 elite, his second silver in a row after last year behind Peter Bray, who this year finished down in third.
Local Heather Thompson won W35 by almost a minute from reigning champion Helen Marsden, with W40 won by almost a minute by Sarah Dunn who also defeated last year's champion, Jenny Peel. Jane Morgan retained W50 and in W65 there was a tie between Carol McNeil and Jean O'Neill.
Geoff Ellis retained his M35 title, with James Logue taking M40 and Martin Ward winning M45 while last year's M45 winner Quentin Harding took the M50 title. The top M55's were separated by just a second, Maurice Calvert victorious over Donald Petrie thanks to the run in split. Steve Whitehead retained M60 as did Mike Hampton in 65.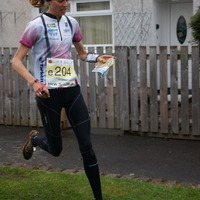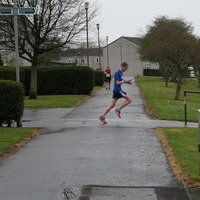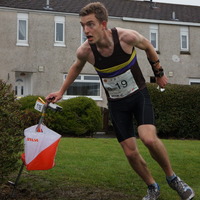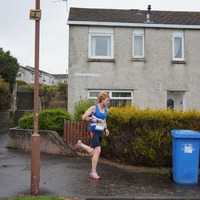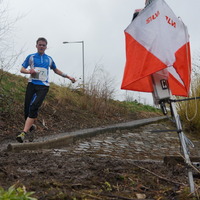 Nopesport relies on user submitted articles. Got an inside scoop? An event review? Please submit it to us.

Nope News
Orienteering headlines from around the web:
World of O
Nopesport is supported by these advertisements