Highlander Mountain Marathon 2012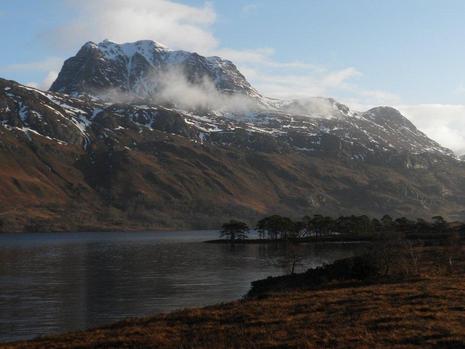 We are delighted to announce that the venue for this year's Highlander, taking place on 14 & 15 April, is Kinlochewe. The village lies at the head (or south end) of Loch Maree, and is one of the main access points into Torridon.
Kinlochewe is surrounded by noteable hills and some famous areas of wild land, where the Highlander planning-chefs have been (and still are) busy creating some flavoursome courses for your delectation. The spiky Torridon hills and outliers are to the west and north of Loch Maree. Slioch and the Fisherfield hills lie to the east, as do the Fannaichs - so there's plenty of possibilities to go at.
As ever we'll keep the exact details a secret for now, along with a few other surprises...suffice to say that the area is as stunning as any ever used by a MM anywhere, and really is not to be missed. For the softies there will be the usual luxuries on the Saturday night by way of a marquee, food, beer and dancing .
Please sign up, and please also encourage your friends to come along too (providing they are reasonably competent on the hill!) - the more the merrier.
Nopesport relies on user submitted articles. Got an inside scoop? An event review? Please submit it to us.

Nope News
Orienteering headlines from around the web:
World of O
Nopesport is supported by these advertisements