Edinburgh Big Weekend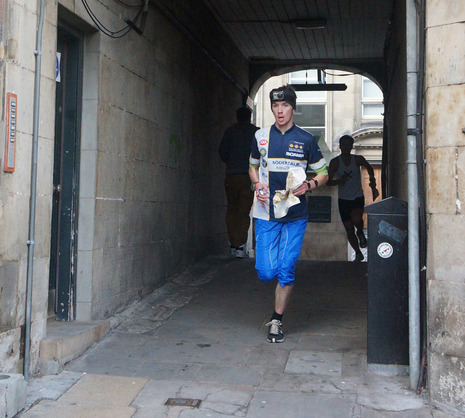 Scott Fraser on his way to a convincing victory
On Saturday a blustery Edinburgh once again proved a tough test for urban racing, hosting the opening round of both the Nopesport, and newly formed Scottish, Urban Leagues.
Courses were varied, with the university buildings around George Square and the narrow alleyways off the royal mile contrasting with the hilly and tricky Dumbiedykes estate, parkland by Arthurs Seat and a flat out sprint around Pollock Halls of Residence to finish. The longer course also offered a long leg with an up and over the mound vs the long way round route choice, to a couple of controls under the Castle.
On the men's course it was Edinburgh student Simon Gardner who started strongest, fastest on the first two legs and leading at the 6th control before Scott Fraser opened a gap on the long leg round the castle, which he extended further through the Royal Mile to 90 seconds. In the end Scott won the 6.9km course in a time of 41:25, over 3 minutes clear from Oleg Chepelin, who overhauled Simon by 30 seconds to take 2nd spot, with the rest of the chasing pack a couple of minutes adrift of the top three.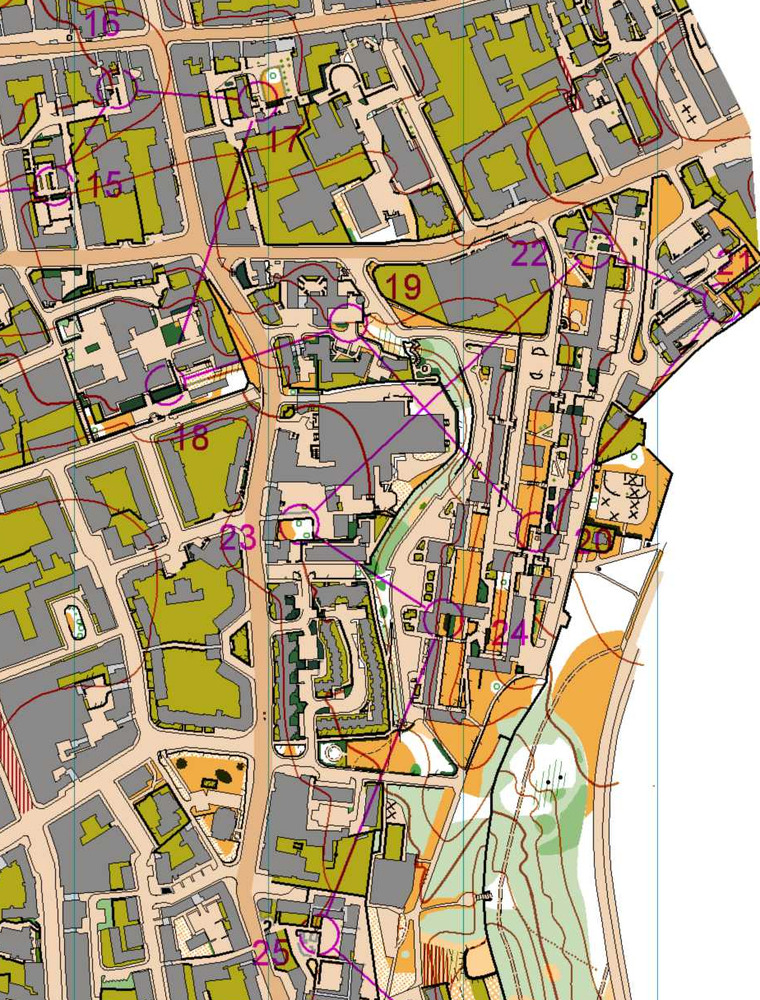 On the 4.9km Women's course, Edinburgh based Claire Ward led from the start to finish in a time of 34:20. Winning over half the splits, Claire took the win by 1:44 from Edinburgh Uni's Cat Taylor, her only errors coming from two mistakes at the very end of the course in Pollock, dropping 35 seconds. Her Edinburgh Southern teammate Helen Bridle finished a further minute back after losing time to Taylor on the section before Pollock Halls.
On the 1.1km (ultrasprint!) Junior courses around Pollock, Grampian's Alexander Chepelin won the boys in a time of 5:55, 19 seconds clear of Calum White, while Manchester's Carolyn Hindle beat her younger sister by 1:15, winning in a time of 8:14, with Evelyn Mason just four seconds further back.
Two time Nopesport Urban League winner Martin Ward of South Yorkshire took the Men's Vet race, almost two minutes clear of Dave Robertson of Clyde, with Lincoln's Paul Murgatroyd a further 30 seconds back in third ahead of a closely packed top 10. Interloper's Mary Ross won the Women's Vet race, 1:40 clear of Edinburgh Southern's Helena Nolan with Mole Valley's Carolyn Moon in 3rd. In the Women's Super Vet race it was Lakeland's Judy Burge who took a comfortable win over Guildford's Christine Kiddier, Edinburgh Southern's Sally Lindsay taking third spot with less than three minutes covering the tightly packed next ten places.
Clyde's Donald Petrie edged out Forth Valley's Martin Dean on the Men's Super Vet class, with Mole Valey's Ian Ditchfield making up the top 3 ahead of another tightly packed top 20. OD's Mike Hampton comfortably won the new Men's Ultra Vet class from Edinburgh SOuthern's Benedict Bate, with Rab Philp of KFO in third. Edinburgh Southern's Eleanor Pyrah took the Women's Ultra Vet title ahead of Judith Goodair of East Pennines.
Following the afternoon's racing, competitors still found the energy to partake in an energetic ceilidh where they were also treated to a fantastic address of the haggis by John Tullie, along with the prizegiving.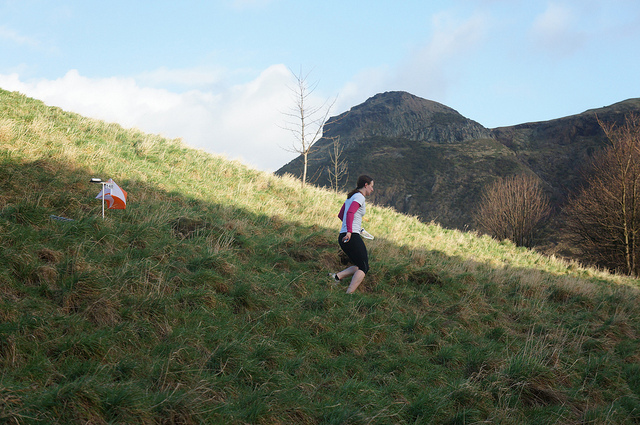 The following day the Uni club mixed up their traditional event on Arthur's Seat by introducing a couple of mass start races alongside the traditional colour coded, complete with tricky little micro-o section in Salisbury Crags part way round the course. These presented frantic head to head racing over some tough and testing courses.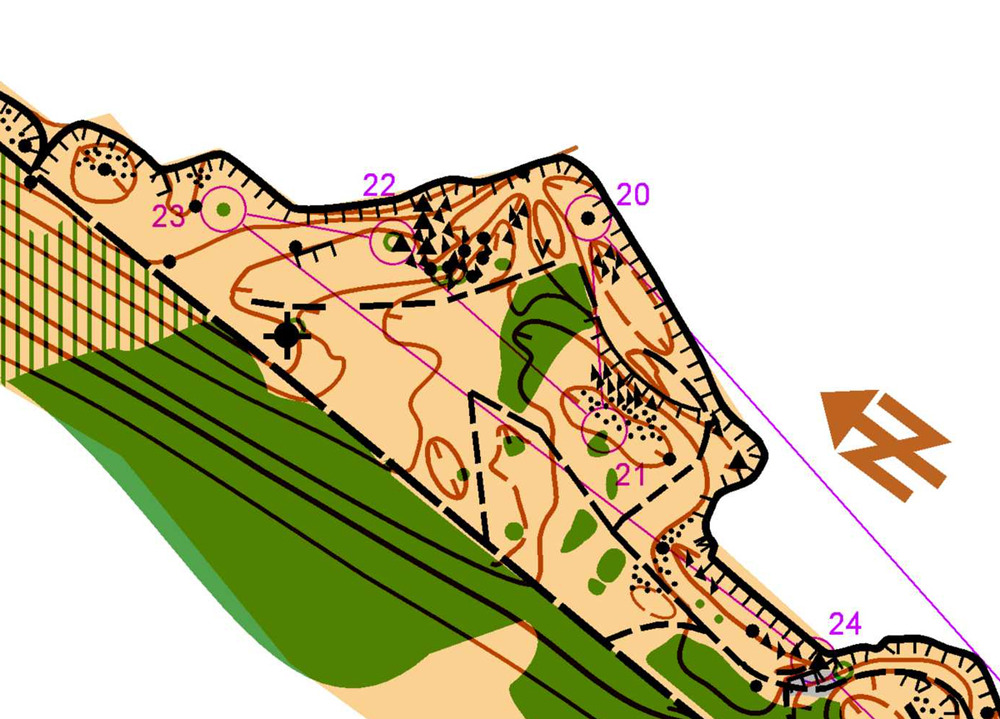 On the brown course, after the butterfly loops a group of Scott Fraser, Hector Haines and Doug Tullie were a minute clear of Mark Nixon, Oleg Chepelin and Dan Halliday who had the alternative gaffle. The first three missed in the gorse, with Scott losing the most time, letting Hector through and he opened up a significant lead on the long route choice leg to the south of Arthurs Seat's summit. The miss also let the chasing three back in, led by Nixon as first Chepelin and then Halliday were dropped.
Haines held a 90 second lead by the time he reached the Micro-O section on Salisbury Crags, and he extended this by a further 30 seconds on the climb up to 27 finishing the 8.4km course in a time of 58:16. Behind him, Nixon, Tullie and Fraser were locked in an interesting battle, with Nixon also opening a sufficient gap up to 27 and just managing to hold off the challenge of Tullie to pip him to the line by a couple of seconds, with Fraser taking fourth spot not far ahead of Halliday.
Top Vet on the Brown mass start course was John Tullie in 16th, while top woman was Jess Halliday in 22nd. On the Blue mass start course, Alexander Chepelin won by just over a minute from Florence Haines who was well clear of her dad Peter in third.
Full results, splits and routegadget available on the EUOC Big Weekend results page with some pictures, and eventually video, available from the EUOC website.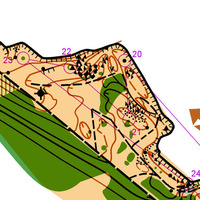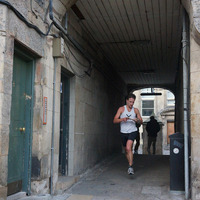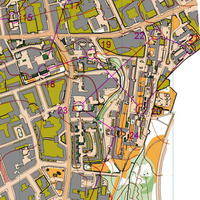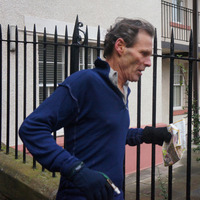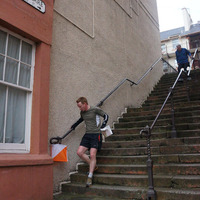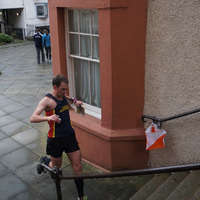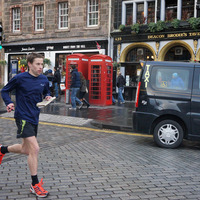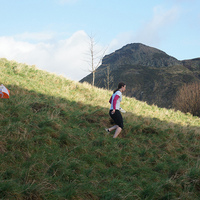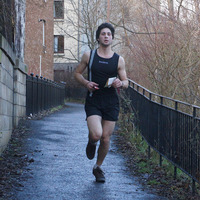 Nopesport relies on user submitted articles. Got an inside scoop? An event review? Please submit it to us.

Nope News
Orienteering headlines from around the web:
World of O
Nopesport is supported by these advertisements