Nopesport Urban League 2011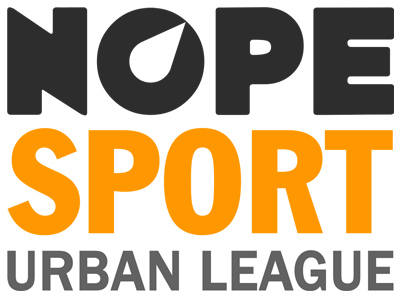 A couple of weeks ago the (somewhat controversial) Penrith Urban Race rounded off the 2011 Nopesport Urban Orienteering League, which started in Edinburgh and visited Glasgow, Filey, Nottingham, Lossiemouth, Guildford, Sheffield, Lincoln, Cambridge, Skipton, Chester en-route to deciding the overall standings in the Penrith Finale.
In the Junior classes, Michael Adams (SYO) and Karen Maxwell (RR) each with three wins had the league sewn up ahead of Penrith, while Louise Adams' Penrith win moved her up into second place in the women's junior class.
The men's class in Penrith was dominated by Edinburgh athletes, Alasdair McLeod taking an impressive win aheading of teammate Hector Haines. Behind them however Graham Ackland's 6th place wasn't quite enough to take the league title, moving him into a three way tie for second place with Duncan Grassie and Mark Thompson, with Paul Watson of MDOC 6 points clear.
The women's class was also dominated by Edinburgh athletes, with Tessa Hill winning ahead with Helen Bridle, Cat Taylor and Hollie Orr not far behind. The league was there for HALO's Charlotte Ward's taking, she just needed to finish to take the title, but instead fell foul of the unmarked open gate and was disqualified, finishing in 3rd place and leaving the title to SLOW's Jayne Sales with Helen Smith of HALO in second.
In the men's vet class Martin Ward of Spook already had the league title thanks to three wins and three second places over the season, but added another win in Penrith to wrap up his third league title in four years, reclaiming it from last year's winner Charlie Adams.
In the women's vet class, Wrekin's Delia Kingsbury just managed to retain her title from Penrith winner Carolyn Moon (MV), third place being enough to remain a point clear, the two having been very closely matched throughout the season. Third place went to 2009 winner Liz Phillips of OD who just managed to pip Eileen Maxwell of RR.
AIRE's Sue Stevens, the inaugrual winner, reclaimed the women's super vet title with a perfect set of scores with six wins, along with two second places, the latter coming in Penrith behind Border Liner's Stella Lewsley. Wendy Carlyle's 3rd place moved her into the top ten overall, while 4th place for Jean Payne was enough to claim 2nd spot ahead of last year's winner Glenys Ferguson.
John Britton of MDOC won in Penrith but couldn't improve on his third place in the men's super vet class, with Peter Jones of Southern Navigators the league victor ahead of Ian Ditchfield of Mole Valley.

Congratulations to all the winners, and all those who did battle over the course of the year. You can see the full league results here and discuss them here.
If anyone wrongly received a trophy in Penrith, or needs to claim their coveted Nopesport Urban League brick, please get in touch.
We'll have details of all the 2012 league races here later this week...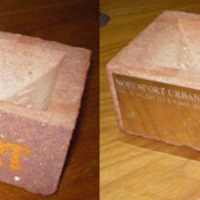 Nopesport relies on user submitted articles. Got an inside scoop? An event review? Please submit it to us.

Nope News
Orienteering headlines from around the web:
World of O
Nopesport is supported by these advertisements