Support the British Squad with a 2012 Calendar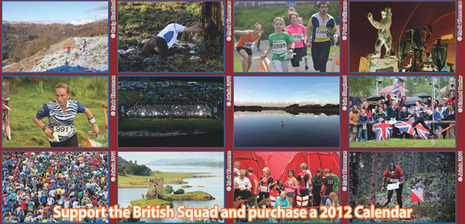 Nick Barrable of CompassSport has put together a 2012 calendar for the British Squad Support Fund, with all profits helping elite orienteers achieve their goals through annual grants.
These small grants are available to athletes with World Class potential who come up with their own plan for self-organised training camps, and the fund in the past has helped support young orienteers in pushing themselves further and breaking into the senior team. With the ever decreasing external funds available to support our young elites, the importance of the support fund will only grow in future years.
Featuring a selection of 12 great photos submitted by readers, this long and thin calendar has a line for each day with a postcard sized image at the top.
The calendar is available for pre-order only
, with a deadline of 5 December, and it will be mailed by 10 December, so perfectly timed for Christmas. You can also still purchase Christmas Cards which also support the fund.
The Calendar costs just £7.50 with UK postage included, £9 for Europe and £10.50 for the rest of the world. It can be ordered via the
CompassSport Shop
now, or preferably (due to fees) by bank transfer or cheque (payable to CompassSport.) to Nick Barrable with your address at 6, Glenmore Park, Tunbridge Wells, TN2 5NZ, e-mail Nick(at)CompassSport.co.uk for bank transfer details.
Nopesport relies on user submitted articles. Got an inside scoop? An event review? Please submit it to us.

Nope News
Orienteering headlines from around the web:
World of O
Nopesport is supported by these advertisements