London City Race 2011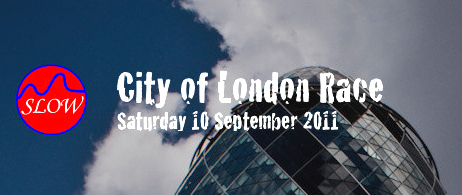 Over 1100 competitors from across the UK and Europe descended on London and the Barbican this weekend for the fourth running on the London City Race, the UK's largest urban orienteering race.
While easily the biggest, this was arguably the best London City Race to date. Starting and finishing in the imposing multi-level labrynth of the Barbican Estate, competitors were tested from the first moment to the last, as courses then took them out of the Barbican and into the ancient alleyways and around the gleaming skyscrapers of the City of London. Iconic sights such as St Paul's Cathedral, the Gherkin and the Bank of England were some of the those on offer to those who had the rare opportunity to look up from their maps during their race.
While the middle section outwith the Barbican perhaps wasn't particularly demanding for the top runners, there was still time to be lost on route choices, and running speed had to be kept high.
In the Men's class, with over 200 competitors, Murray Strain won in a time of 53:15 for the 8.9km course. Murray was 45 seconds clear from fellow British team member Matt Crane, with Rich Robinson a further minute back in third, not far ahead of one of the many foreign competitors, young French international Theo Fleurent.
Murray said he was happy to come through the Barbican sections with only one real mistake, and that keeping the Barbican mistakes limited to one is probably as good as he could have hoped for. The mistake came on #3, where confusion over the control description led to a less than optimal route and execution, and hit a few other competitors too.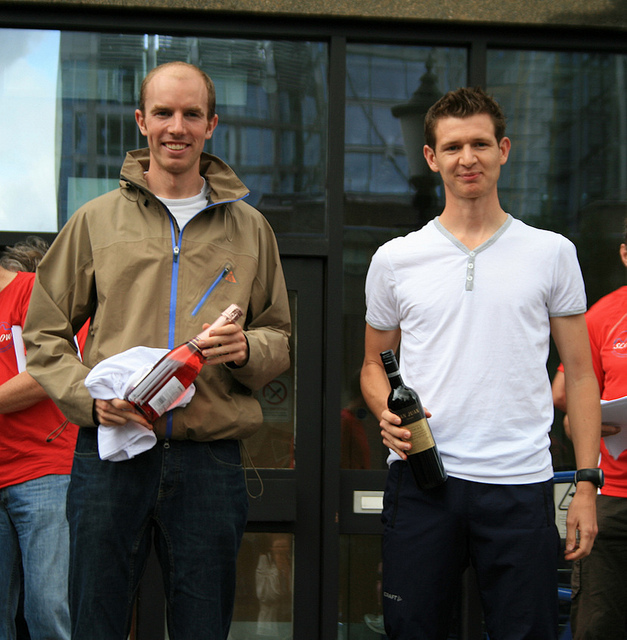 Rachael Rothman won the 7.1km Women's class in a time of 52:30 with a clean run, almost 90 seconds clear of British team mate Tessa Hill, with one of Britain's top JWOC performers Julia Blomquist in third, one second clear of Sarah Rollins with a time of 55:34.
Rachael said she didn't prepare for the race so was pleased with the result, and really enjoyed it, saying it was "Really cool running round the Barbican with all the levels, had to be really careful reading the map to get a good route."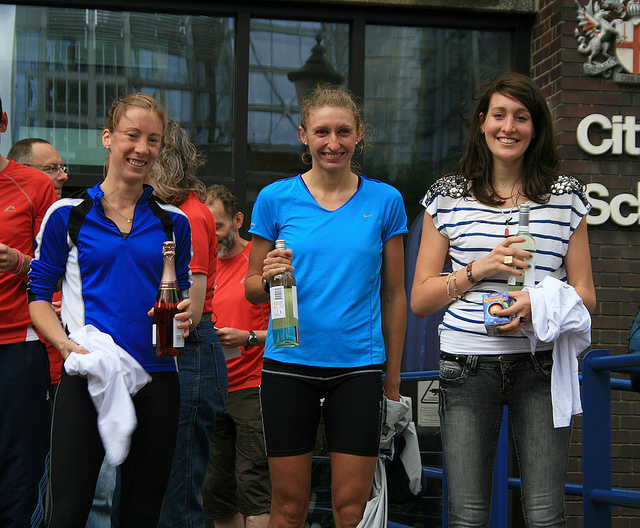 On the Men's vet course Martin Ward of South Yorkshire won the 7km course in a time of 45:37, comfortably ahead of Swiss runner Domenico Lepori, with Andy Monro edging out Bulgarian Ivaylo Ivanov for third.
The Women's vet course went to Martin's team mate Jenny Peel, with a time of 50:51 for the 5.8km course leaving her 69 seconds clear of Sheralee Bailey from Dartford, with Southdowns Julia Jarvis a further minute back.
The supervet's titles were taken by Gavin Clegg of Wessex, a minute clear ahead of Guildford's James Crawford with Cleveland's Paul Thornton a further 12 seconds down. Cleveland's Jill Libby took the Women's supervet class a minute clear of Bristol's Alice Bedwell.
The ever competitive ultravets classes were won by John Britton of Manchester, ahead of Peter Gorvett of South Yorkshire, while Glenys Ferguson of South Ribble won the women's class ahead of foreign competition in 2nd and 3rd.
Dane Blomquist took the junior title, ahead of Michael Adams of South Yorkshire, with Alexandra Simon of Pannonian Allstars the women's junior champion.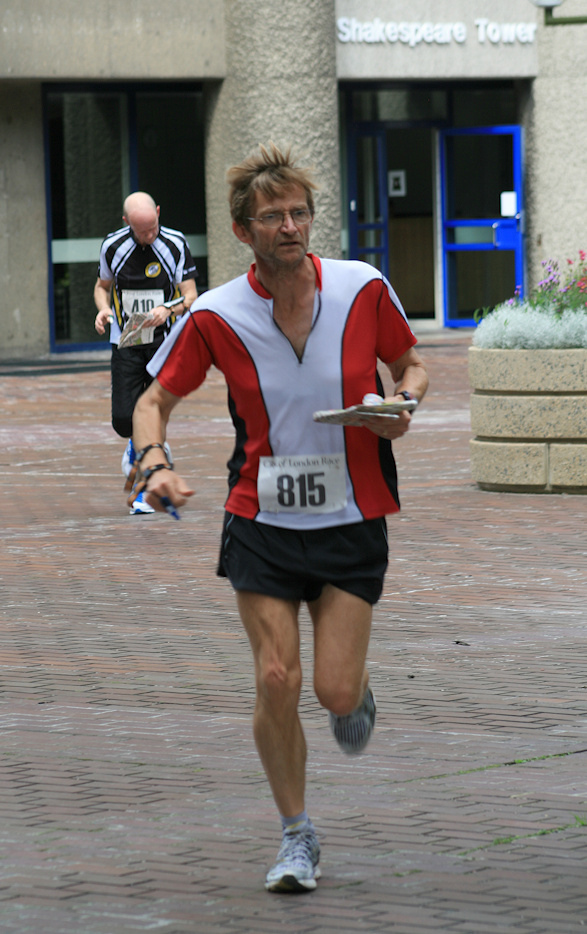 Full results and splits, Splitsbrowser – Winsplits, Routegadget all available from the London City Race website.
As always, you can discuss the event in our forums.
All photos here courtesy of Ollie O'Brien.
#CityRace On Twitter
This year Ollie O'Brien further integrated Twitter into the City Race website generating an increased pre and post race interaction with competitors, and coupled with relevant searches for terms such as "Barbican" meant that we could respond to members of the public wondering what was going on.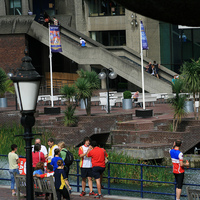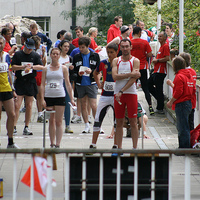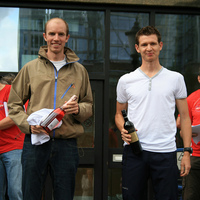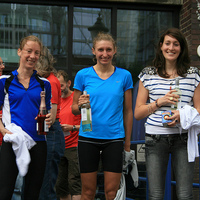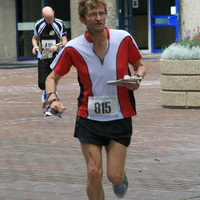 Nopesport relies on user submitted articles. Got an inside scoop? An event review? Please submit it to us.

Nope News
Orienteering headlines from around the web:
World of O
Nopesport is supported by these advertisements