Return of the Dragon's Back Race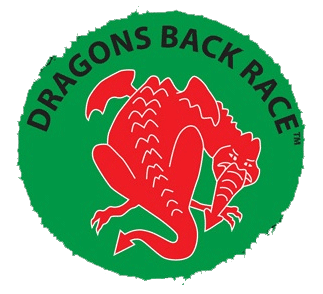 This time next year competitors will be nearing the end of the legendary Dragon's Back Race, a 220 mile test of endurance and navigation is waiting for all those willing to take on one of the toughest mountain races in the world.
The original Dragon's Back Race happened just once in September 1992, and was famously won by Martin Stone and Helene Diamantides. Ever since, the race has been spoken of with a mix of awe and trepidation. With the help of books like Richard Askwith's 'Feet In the Clouds', its growing reputation has reached almost legendary status with many fell, mountain and ultra runners around the world.
Next September is the 20th anniversary of the original race and once again the Dragon will be breathing fire on the mountains of Wales!
Shane Ohly is resurecting the event and says of it: "The 2012 course will follow the original route very closely; starting at Conwy Castle in the north and tracing the mountainous spine of Wales southwards, over 5 days with approximately 220 miles and 50,000 feet of ascent, to finish at Carreg Cennen Castle. It's an incredible route".
You can relive the 1992 race below, impressively won by Stone and Diamantides in 38 hours and 38 minutes with a 32-minute winning margin from Adrian Belton and Mark McDermott.
Many runners consider the Dragon's Back Race to be the toughest mountain running event ever organised. Those wishing to take part next year will be fully supported throughout with tented accommodation, breakfast and evening meals provided, a daily resupply point and transportation of their overnight kit. On completion of this epic race, all the competitors and support crew will share a celebratory feast before return transport takes everyone back to Conwy in North Wales.
If you would like to find out more, visit www.DragonsBackRace.com, but for those looking to enter don't hang around - remaining places are limited after a surge of interest in this legendary event.
Nopesport relies on user submitted articles. Got an inside scoop? An event review? Please submit it to us.

Nope News
Orienteering headlines from around the web:
World of O
Nopesport is supported by these advertisements