WOC 2011: Qualification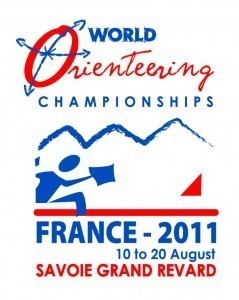 The Great Britain team came through the WOC long and middle qualification races over the weekend, and today at the sprint, with strong performances across the board.
With five from six through from Saturday's Long qualification, and four from six in Sunday's Middle qualification, today's Sprint was even more successful with the entire sprint team qualifying in strong positions.
There was some controversy with today's qualification however, with Scott Fraser amongst a large number of competitors disqualified, only to be reinstated (alongside two other runners) at the last minute following a successful appeal. The exact nature of the disqualifications, and subsequent reinstatement, seems unclear, with almost half the men's and women's fields judged to have crossed an uncrossable feature early on in the course, with other infringements going through "olive green" at the finish.
In the Long qualification there was disappointment for Hector Haines in his WOC debut, after a superb domestic season a number of mistakes around the course saw him missing out on qualification by around 4 minutes. Oli Johnson & Doug Tullie both qualified reasonably comfortably in 10th place, not without errors but a useful learning experience ahead of Wednesday's final. Claire Ward and Rachael Rothman both qualified strongly in sixth position, while Helen Palmer sneaked through in 15th.
In the Middle qualification the following day both Claire Ward and Oli Johnson missed out, Oli by an agonising 12 seconds in 17th place. Matt Crane came through after a recent illness comfortably in 10th place, with Graham Gristwood a bit more nervous in 12th. Hollie Orr made her first WOC final in 9th place, with Rachael Rothman qualifying in 7th.
All the results, maps and splits are available on the event live site.
Nopesport relies on user submitted articles. Got an inside scoop? An event review? Please submit it to us.

Nope News
Orienteering headlines from around the web:
World of O
Nopesport is supported by these advertisements