Orienteering at 2013 Maccabiah Games - Maybe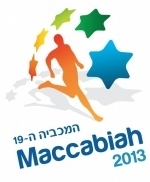 Orienteering at 2013 Maccabiah - Maybe
The Maccabiah Sports Committee has conditionally agreed to include orienteering — for the first time ever — at the 19th Maccabiah Games in Israel in July 2013. Final approval requires the Israel Sport Orienteering Association (ISOA) to submit a list of 50 Jewish, non-Israeli, orienteering athletes by July 31, 2011.
The Maccabiah is an international Jewish athletic event, held every four years in Israel. The Maccabiah is sanctioned by the International Olympic Committee and the World Federation of Sports. At the 18th Maccabiah Games in 2009, over 9000 Jewish athletes from 51 countries competed in 31 sports events.
The ISOA is urgently seeking Jewish orienteers outside of Israel. It is hoped that these athletes will participate in the upcoming Maccabiah, but no commitment is required at this point. Potential participants are asked to provide only need basic information (name, country, age, gender, email and phone number).
If you are a Jewish orienteer, or know someone who is, please contact Doron Kaynar, ISOA Maccabiah Coordinator: doronks@smile.net.il
The ISOA is asking orienteers around the world to help spread this message.
About the Israel Sport Orienteering Association:
The ISOA was established in 1981, and has a thousand members affiliated with ten regional clubs. Orienteering events are held in Israel every weekend from September through May, and include a 12-event National League series, two 2-day championships, rogaine, MTBO, and numerous local events.
Israel has become a popular destination for orienteers worldwide, with its mild winter climate and wide variety of venues – from classical forests and Mediterranean woods to badlands and sand dunes. Every year, the Israel Open Championship draws an additional 50-100 competitors from Europe. In 2009 the ISOA hosted the highly successful Mountain Bike Orienteering World Championship.
Website: israelorienteering.org
Nopesport relies on user submitted articles. Got an inside scoop? An event review? Please submit it to us.

Nope News
Orienteering headlines from around the web:
World of O
Nopesport is supported by these advertisements