ISF Worlds: Long Distance, Sweden and Italy rule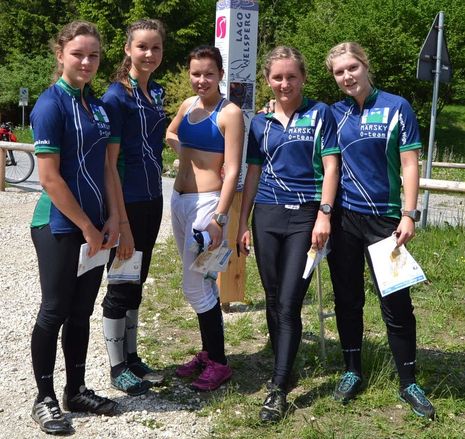 The Finnish Team in Primiero
The first winners were crowned at the ISF World School Championship in Primiero today. In the "Long Distance" competition, the favourites from Sweden and the local heroes from Italy orienteered to victory in seven of eight categories. The last Gold medal went to Austria.
In M1 category (16-17 years of age), first places went to the Swedish competitors Ludvig Ahlund and Ludwig Ljunquist. In M2 class (14-15 years of age), Italy's Mattia Debertolis and Riccardo Scalet ruled. Frida Sandberg and Olivia Kollerg (in front of three teammates!) from Sweden won in W1 categories, Elisa Lucian (ITA) and Anika Gassner (AUT) the competitions in W2 class.

Overall, athletes from seven countries stood on the podium: besides Sweden, Italy and Austria, also New Zealand, England, Latvia and Portugal got top-three spots. 488 athletes from 23 nations took part, and 433 reached the finish line.

Complete results and more about the 2011 ISF Orienteering World School Championship on their website www.italiaor2011.com

Program of the next few days:
Tuesday, May 24th, from 10 am on: cultural activities in the Dolomiti UNESCO World Cultural Heritage
Wednesday, May 25th, 10 am: Middle Distance Rance in Val Canali
Thursday, May 26th, 11 am: Friendship Event (relay with three athletes from three different countries)
9.30 pm: Closing Ceremony and Farewell Party
Nopesport relies on user submitted articles. Got an inside scoop? An event review? Please submit it to us.

Nope News
Orienteering headlines from around the web:
World of O
Nopesport is supported by these advertisements