JK 2011: Northern Ireland - Day 2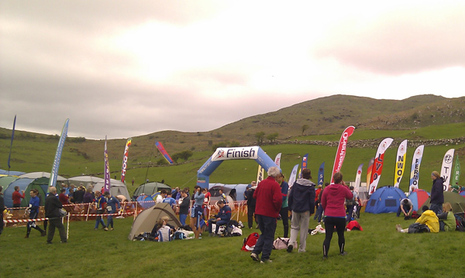 The third day of the JK saw another contrast of terrain, fast open Irish moorland with intricate rock and contour detail on the hillsides overlooking the finish arena. While it wasn't the most technical challenge of the weekend, looking up and picking your point was easy enough for most legs, but some of the trickier contouring legs caught out many a competitor, and time loss was possible for those not careful.
It was Doug Tullie who was the first to break the 80 minute barrier, setting a time of 77:16 which destroyed the long leading time set by Dave Scorah earlier in the afternoon. As the later starters came in, none got too close to this time until the two latest starters Hector Haines and Matt Crane who interchanged the lead over the first half of the course after Hector missed on the butterfly loop. After halfway however Haines found an extra gear, catching and passing Mark Nixon and Duncan Coombs en-route to opening a massive gap of almost two minutes, enough to overtake Crane's lead from the middle race and take the overall JK title.
Hector said of his race: "I worked really hard all the way, lost a minute on the butterfly, but then worked really hard after that to make it up, and didn't make any more mistakes". He was understandably delighted with his first major win as a senior, saying: "Last year wasn't great and I was really disapointed with my races last year, this year I've been much more relaxed about my training and my racing and it worked really well."
The women's race was equally exciting, with Sarah Rollins sitting out due to injury the overall title was up in the air. After a disapointing middle distance race, British Middle distance champion Claire Ward charged through the field, catching and racing with Mhairi Mackenzie as they then went past Anne Edwards and Victoria Stevens, with Claire coming home to set a blistering time of 57:12.
Mhairi's time of 61:01 was enough to see her hold on to a podium place as many later starters tried and failed to beat it, although Rachel Elder and OD's Finnish import Riina Kuuselo joined her in joint third place. It was second last starter Tessa Hill who was the only other woman to beat the 60 minute mark, and while her time of 57:56 wasn't enough to win the classic, it was enough to take the JK overall title with Hollie Orr having a tough time out on the hillside.
In M20 elite it was Matt Halliday who won by a minute in a time of 59:09 to take his second win of the weekend and the title by four minutes. He finally overcame the early time set by Alan Cherry who claimed his second 2nd place of the weekend and led a closely packed trio completed by Jamie Stevenson and Peter Hodkinson, with Stevenson taking 3rd place overall.
For the W20 elite Rebecca Harding won by only 17 seconds from Mairead Rocke, with Jo Shepherd a further 5 seconds back. None of the trio were clean with the lead switching between them, but Rocke made at least 7 minutes of mistakes while Harding too dropped at least 4. Overall Rocke's five minute lead from day one was more or less intact, with Harding taking second ahead of Edinburgh teammates Shepherd, Kirstin Maxwell, Jess Orr and Alice Leake.
In W18 elite Charlotte Watson won again, another minute leaving her 7 minutes clear overall. Florence Haines second place on the day took her up to second overall, just nine seconds ahead of Lucy Butt whose 4th place was enough to give her 3rd overall .
In M18 elite Peter Bray won by 18 seconds from Jonathan Crickmore, but it was the latter who took the overall victory by almost 3 minutes. Both finished well clear of Ciaran Allen, who moved up into 3rd with 5th place on the day.
In the Junior classes, David Bunn of Thames Valley won day 2 and M10a overall, four minutes clear of Angus Harrington after day 1 winner Tibo Gillet had a nightmare, open moorlands lacking in his homeland of Belgium.
In W10a Jenny Baklid of Konnerud in Norway took two wins ahead of local youngster Rachel Collins of Laggan Valley while her brother Jorgen finished second in M12a behind Calum Hunter of Ecko whose first place on day 2 gave him overall victory.
The second clear victory of the weekend for Jenny Bunn of Thames Valley gave her the W12a title by almost 10 minutes, joining her brother as JK Champion, ahead of Kristina Tedhamre of Swedish club Snattringe with third going to Emily Brown a further nine seconds down.
In W14a, a third and second place for Caoimhe O' Boyle was enough to give her overall victory over day 2 winner Jennifer Ricketts of Maroc by almost 5 minutes, with Helen Ockenden another eight minutes adrift.
In M14a convincing wins on both days saw the title go to Simon Hector of Snattringe in Sweden, winning by over 16 minutes from Alexander Chepelin of Gramp.
Aidan Smith of South Yorkshire extended his lead on day 2 with another victory, winning M16a by 6 minutes from Matthew Elkington of OD with Christopher Galloway of Interlopers in third.
Megan Carter-Davies
win on day 2 was enough to give her 15 second victory in W16a over day 1 winner Natalie Beadle of Lakeland, with Katherine Hall of South Yorkshire in third 3 minutes down.
In the adult classes Norwegian David Løver won his second day and with it M35L a minute ahead of Forth Valley's Roger Goddard, both almost 20 minutes clear of the Lithuanian Audrius Smilgius.
Helen Pearce of Happy Herts held on for victory in W35L over South London's day 2 victor Anja Stratford, despite losing four minutes to her today. In W40L Heather Hartmann gained revenge on Jenny Peel to take day 2 victory, but the 48 second win wasn't enough to overturn Peel's lead overall.
In M45L Charlie Adams won by over 7 minutes overall from Thor Mella of Østmarka in Norway who just edged out Southdowns Alan Velecky by 10 seconds.
In W45L Lesley Ross
took her second win of the weekend to beat INVOC's Marsela McLeod by 5 minutes with Jane Ackland a further 6 minutes back. W50L proved a close tussle between Day 2 victor Vicky Thornton just over a minute clear of Jill Libby with Alice Bedwell only a further 8 seconds back.
In M50L Jonathan Emberton overcame Norwegian legend Jorgen Martensson's 2 second lead with a 2 minute win while Mole Valley's Keith Masson held off Bristol's Mark Saunders for third.
After a win on day 1, Alison Simmons from Bristol won W55L convincingly by five minutes despite losing by 90 seconds to Ruth Lynam
CNOC on day 2 with Janet Rosen in 3rd. Rob Parkinson of Devon improved from a 4th place on Day 1 with a win on Day 2 to take the overall M55L win over Peter Haines by a minute, with his Aire teammate in third a further three minutes down.
Two third places from Helen Gardner of Ebor were enough to win W60L by almost two minutes from Hillary Palmer of Nottingham with day 1 victor Helena Burrows in 3rd. In M60L despite Mike Smithard winning day 2 by a couple of minutes it wasn't enough to overcome Steve Whitehead who just held onto his day 1 lead by almost a minute, ten minutes clear of Peter Gorvett of South Yorkshire.
Norwegian Katharina Mo Berge won W65L with two victories, with Carol McNeill four minutes down in 2nd a long way clear of Ann Hughes in third. Jim Prowting of Thames Valley's convincing five minute lead from day 1 coupled with second place on day 2 saw him easily take M65L ahead of Norwegian Per Fredrik Fosser.
In M70L Norwegian Aage Thorjussen's two second places were enough to hold off Ebor's Barrie Speake, both well clear of Jeremy Oldershaw of Saxons. Wimbourne's Vicky Crawford won by over 6 minutes from Clare Nuttall with Janet Clark a further two minutes back.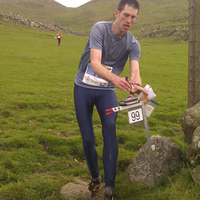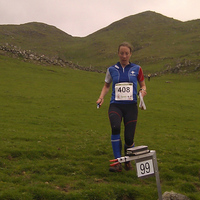 Nopesport relies on user submitted articles. Got an inside scoop? An event review? Please submit it to us.

Nope News
Orienteering headlines from around the web:
World of O
Nopesport is supported by these advertisements