Live GPS Tracking comes to Britain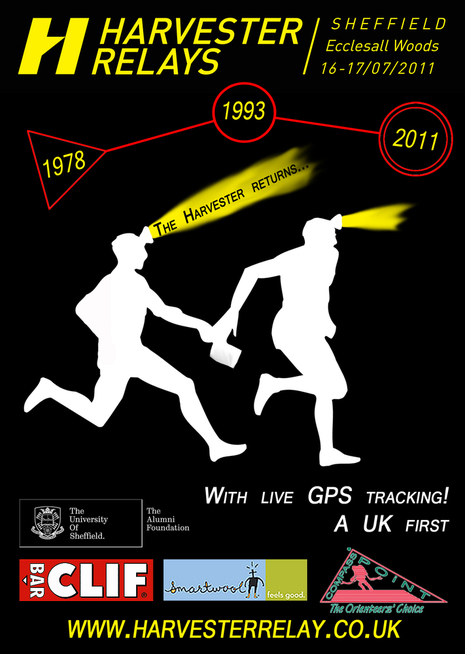 Live GPS Tracking comes to Britain as Sheffield University Orienteering Club (ShUOC) invite you to an exciting weekend of racing on the 16th-17th July 2011.
The Harvester Relays return to Ecclesall Woods and Limb Valley, the birthplace of the Harvester - a complex woodland in the suburbs of Sheffield. A middle distance race on the Saturday and an urban race on the Sunday add to what shall be a spectacular weekend of racing.
The event includes a UK first with Live GPS Tracking shown through the night for speactators both in the assembly area and at home.
Even if you're not intending to run in the Harvesters why not come along for a summer weekend of high quality orienteering. With a Middle and Urban race and informal ultrasprint on the Saturday afternoon it promises to be an unmissable event.
Harvester entries are now open and individual entries for both days will open in May. A new Ad-Hoc class will be available this year for individuals unable to form club teams, see the website for more details.
Nopesport relies on user submitted articles. Got an inside scoop? An event review? Please submit it to us.

Nope News
Orienteering headlines from around the web:
World of O
Nopesport is supported by these advertisements