British Middle & Sprint championships this weekend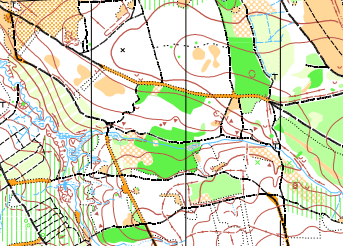 Middle distance area Worth Lodge
The best of British orienteering will head south to Brighton this weekend for the British Sprint Championships at the University of Sussex on Saturday, with the British Middle Championships taking place on Sunday at Worth Lodge near Crawley.
British Sprint Championships
Being a university campus, the sprint championships will offer a combination of complex buildings interspersed with steps, underpasses, paths on sloped landscaped grounds which will offer some short sharp climbs. Given the weather forecast, and the names on the men's and women's elite start lists, expect some hot competition!
Graham Gristwood is reigning men's champion, but will face some stiff competition to hold onto that title. Matt Crane and Oli Johnson go head to head to become the first British man to win all four elite individual titles (Sprint, Middle, Long & Night), while British sprint champion from 2007-09 Scott Fraser returns from Sweden, with other likely candidates including Murray Strain and Ralph Street amongst many others.
In the women's race Sarah Rollins is reigning champion, and will be coming into the race after some great performances a couple of weeks ago in the Mediterranean Orienteering Champs. She can expect competition from former champ Pippa Archer, along with Helen Bridle, Hollie Orr and Maireade Rocke all likely to be in the mix.
Middle Distance Championships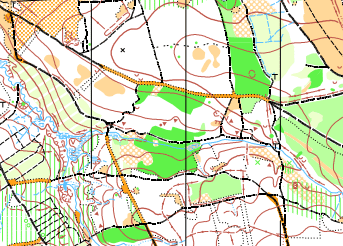 Worth Lodge will offer fast running in a very mixed woodland with a variety of contour features, along with numerous water features and veg changes.
Oli Johnson and Rachael Elder are the reigning elite champions, but can expect a stern test from the assembled elite. Matt Crane, Scott Fraser, Graham Gristwood and Mark Nixon will be ones to watch in the men's race, while in the women's expect Hollie Orr, Sarah Rollins, Helen Bridle, Karen Poole, Tessa Hill and Grace Crane to feature.
Start lists for all classes are available here, while full information on both events can be found on the event website.
Nopesport relies on user submitted articles. Got an inside scoop? An event review? Please submit it to us.

Nope News
Orienteering headlines from around the web:
World of O
Nopesport is supported by these advertisements