Boström and Volynska win G-COM 2011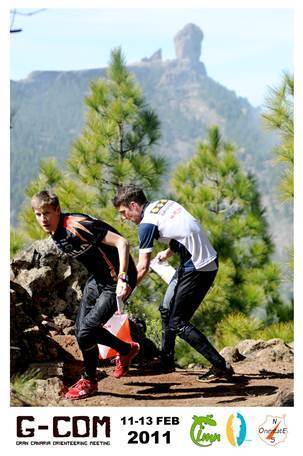 On the weekend of the 11th to 13th of February the sport of orienteering reached a new level on Gran Canaria. Three of the major players in Canarian orienteering (O-riéntate, Limonium Canarias and Active Canaria) teamed together to organise the Canary Islands' first multi-day international orienteering race, G-com (Gran Canaria Orienteering Meeting).
The main goal was to show the world of orienteering what Gran Canaria has to offer and to help develop the sport in the Canary Islands.
With over 100 entrants from 15 different countries and many locals trying orienteering for the first time, it can be said that the organising team were successful in fulfilling their goals. "We are extremely pleased with the turn out we have had" said Allan Bogle "and to have so many of the world's best orienteers taking put has been an absolute pleasure".
Even though the entry list included current World Champion, Matthias Muller from Switzerland it was the young Swede Olle Boström who dominated the weekend's races. Boström won all 3 days in spectacular fashion. Hhis overall time was 4minutes faster than 2nd placed Oleksandr Kratov from Ukraine and 10minutes faster than 3rd placed Aleksandr Bernarciak from Poland. World Champion Muller who was only able to run on the last day due to national team commitments said after the race "I wish I was able to take part in all three races! I will definitely try to return for next year's G-COM".
In the ladies' race it was Ukraine Nadiaya Volynska who showed her dominance throughout the weekend also pulling off a hat trick of wins. Volynska, who's overall time was over 20minutes faster than 2nd place Marie-Lousie Axenborg from Sweden, managed to leave the other ladies trailing behind on Sunday's mass start event coming home with a 7minute lead.
Both Bostrom and Volynska won sports equipment that was donated by Zonaboxes sports shop in Las Palmas.
It was not only at the top end that the races were contested, there was also a strong battle to be the best place Canarian between local runners Gaston Mora and Fran Hernandez, with Mora coming out on top with 10minutes to spare over Hernandez. Mora, who was 8th placed in the overall rankings, won a weekend in a Rural Hotel which was kindly provided by Gran Canaria Natural.
It has to be remembered that orienteering is a sport for all ages, and G-COM had a category for some of the older competitors which was won by Roald Kleppe from Norway who is in his 70's. Kleppe won prizes which included gifts from Gran Canaria Tourism.
G-COM 2011 would have been impossible to put on without the help of many collaborators, which includedGran Canaria Tourism, Gran Canaria Natural, Vivac Aventura, Faro 2 shopping centre, Zona Boxes, Coca Cola, Arista - Transgrancanaria, La Isleña Pasta and Buen Lugar Gofio.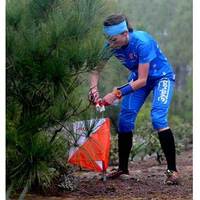 Nopesport relies on user submitted articles. Got an inside scoop? An event review? Please submit it to us.

Nope News
Orienteering headlines from around the web:
World of O
Nopesport is supported by these advertisements