Return of the SinS Campsite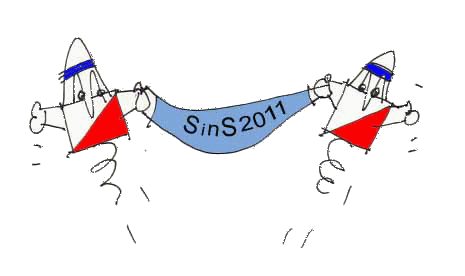 It's Springtime in Shropshire year and regulars will be thrilled to hear that this time THE CAMPSITE IS BACK! Not only that but there is also an urban race to add to the traditional mix and a full social programme arranged by Mr and Mrs H.
The camp site is at Monstay Farm, a little slice of rural heaven just outside Ludlow from which it is a short roll out of the tent to Days 2 and 3. You don't even have to clear off after the event on Monday if you feel inclined as the camp site will be available until Tuesday morning. There will be a ceilidh with band "Much Ado" and caller our very own Chris James on the Saturday night in the barn (tickets £4 per adult children free). A cunning two part quiz by SinS' very own quiz queen Liz Furness which will allow you to do the Ludlow Town race on Sunday evening too. A pig roast and real ale bar on site and a return of that old favourite SSSinSS (Some Secret Summits in South Shropshire) plus some other camp site diversions when we think of them! Entries via Fabian 4 and full details on the website www.sins.org.uk.
Holiday orienteering really doesn't get any better than this
Nopesport relies on user submitted articles. Got an inside scoop? An event review? Please submit it to us.

Nope News
Orienteering headlines from around the web:
World of O
Nopesport is supported by these advertisements