JK 2011 1st entry deadline extended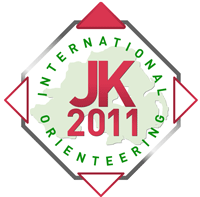 The first entry deadline for the Jan Kjellström International Orienteering Festival 2011, taking place around Belfast this Easter, has been extended to February 4, so you've got an extra week to get your entries in!
The JK will offer four days of first class orienteering on challenging terrain around Belfast and County Down, with sprint, individual and relay events, as well as Trail O, taking place from 22-25 April. Races will form part of the UK Cup, the Future Champions Cup and Masters Cup, while days 1 and 3 are World Ranking Events for the elite.
Here's an overview of the competition days:
Day 1 - Stranmillis University College and Queen's Elms Village
The Stranmillis' grounds provide a beautiful and peaceful rural haven in the urban sprawl of Belfast while the adjacent Queen's Elms Village consists entirely of 48 tightly packed accommodation blocks that appear similar but each has its own individuality providing traps for the unwary orienteer. Set in the parkland environment of Stranmillis are a variety of academic and administrative buildings both old and new, accommodation blocks, and recreation grounds. It is an undulating site with Stranmillis House standing on the high point. All courses will have some element of climb.
Days 2 & 4 - Tyrella South
Tyrella South, on the edge of Dundrum Bay, is an interesting mixture of complex dunes and fast open terrain with well mapped thicket and low contour detail. The dunes, some reaching over 30m in height, are divided by long blowout valleys with few tracks, and offer a terrific technical challenge. Undergrowth varies from close cropped to much taller and more physical marran grass, with outbreaks of gorse and buckthorn.
Day 3 - Slieve Croob
First used in 1986 as the venue for the Irish Championships, Slieve Croob, which rises to 534m, is a fine example of Irish open mountainside with fast underfoot conditions. The event area has now been extended to over 10sq km taking in to the south and west Slievegarron and Cratlieve including a small but nicely contoured forest. The terrain offers high technical challenges by virtue of the complexity of its significant rock, marsh, and contour detail. It is crossed by a number of wire fences that will have marked crossing points, and has stone walls and earthbanks on the lower slopes. Whilst visibility is good in fine weather, mist is common.
Find out more
For all the information on the JK in Northern Ireland, visit the event website: www.jk2011.org.uk
Nopesport relies on user submitted articles. Got an inside scoop? An event review? Please submit it to us.

Nope News
Orienteering headlines from around the web:
World of O
Nopesport is supported by these advertisements