MBO southern series Round 1 - Hurn Forest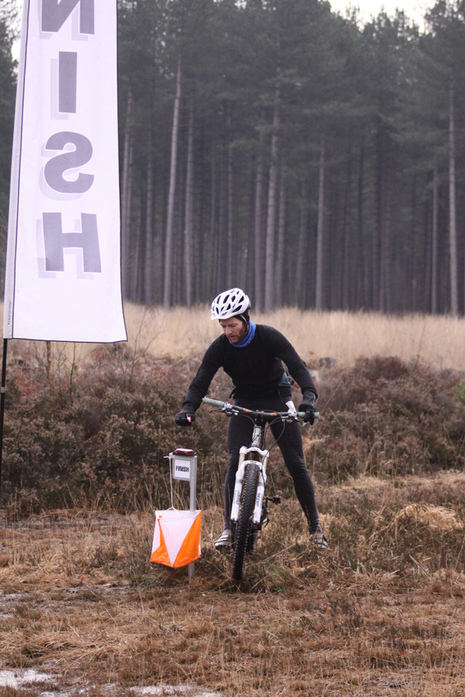 Finish punch (Photo courtesy Nigel Benham)
The new south of England Mountain Bike Orienteering series got into gear this weekend with a visit to Hurn Forest in Dorset, part of three events in one day on the same area hosted by Wimborne Orienteers.
Keeping things simple with just a long and a short course on offer, the event attracted 74 competitors, making it one of the biggest MTBO races in the country. Not bad for the first event in a brand new series!
Series co-ordinator Emily Benham tells us of the day:
The rain over the recent weeks had left the ground a little soggy undertyre, but muddy puddles are part of the fun. Hurn Forest was a great area for our first event. The flat terrain is great for beginners to the sport, and the navigation held just the right amount of complexity to challenge the competitors but without getting too lost!
There was some competition on the A/B course between the GB team members. Mark Stodgell had a storming ride to win the course in a time of 38.29, his recent illness seems not to have affected his legs. Ifor Powell was a close second in 39.04 and followed by local Wessex member Jon Brooke, 42.15 – a great ride from Jon. Emily Benham was 4th and top woman with a time of 43.04, with new MBO'er Nicky Griffin as 2nd woman in a highly credible time of 61.20. Melanie Slade of Wimborne took 3rd place in a time of 64.09. On the C/D course Tim Houlder won in a time of 29.55 followed by Andy Fale in 30.24 and top woman Joanne Pickering in 31.23.

Map & route courtesy Mark Stodgell
Emily herself had a good ride, although was a bit disappointed to have lost time to a couple of minor route choice errors and a silly mistake at the end, where mistaking one of the foot O controls for hers she dropped over 30 seconds and could have been closer to upsetting the men ahead of her. Mark 'Stodge' Stodgell rode cleaner, despite some mechanical problems and a minor route choice miss, and was pleased with the start to the new season.
The next event for the Southern Series on 19th March at Swinley Forest/Star Posts organised by Berkshire orienteers, an area with some quality mountain biking trails coupled with wider forest tracks and some short sharp climbs, offering something for the elite and newcomers alike.
In conjunction with this event, MBO South are organising a training weekend. After the race has finished they will be heading out for cool;down ride with some of the GB team members for some MTB skills training. If you feel you need to brush up on your bike skills, or want some advice on how to get up that climb that challenged you, help will be on hand.
In the evening there will also be a meeting about MTBO for 2011 in the UK, where you can find out about the national series and GB team selection for international races. On Sunday morning there should be some short MTBO training with focus on distractions.
For more information visit www.mbosouth.co.uk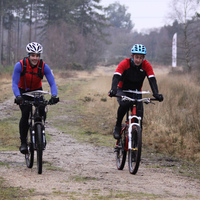 Nopesport relies on user submitted articles. Got an inside scoop? An event review? Please submit it to us.

Nope News
Orienteering headlines from around the web:
World of O
Nopesport is supported by these advertisements