Scottish 6 Days 2011 update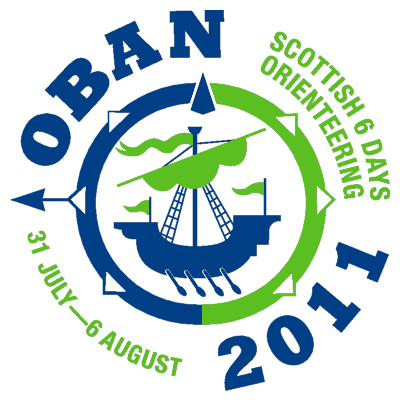 Plans are progressing well for the Scottish 6 Days to host around 3500 competitors on world class orienteering terrain on the west coast of Scotland this coming August, with around 700 entries already received from Australia, USA and all over UK and Europe.
The event, taking place from the 31st July to the 6th August, will utilise the forests and moorland near Oban which will offer a fantastic variety of terrain that will appeal to all orienteers. Intricate contour detail coupled with a mixture of woodland and moorland should provide a fantastic challenge. As well as the overall 6 day competition, days 2 & 3 will be part of the UK Cup while days 1 & 5 have been selected to be part of the new UK Masters Cup competition.
Day 1: Dunollie – Dunstaffnage
Day 2: Ardnaskie (Achnacloich)
Day 3: Creag Mhic (Achnacloich – Claish Dearg)
Day 4: Torinturk (Glen Lonan)
Day 5: Lochnell and Shenavallie
Day 6: Ardchattan
Building on some of the lessons learnt from previous 6 days events and the Park World Tour last year, and with an eye on the requirements needed for a World Orienteering Championships bid, the Scottish 6 Days intends to keep on top of technological advances using GPS tracking of elites on Day 3 along with live results over a wireless network throughout the week.
Prior to the 6 days, training areas will be available during the week of 25th to 29th July with coaches available to offer guidance at the following areas:
Kerrera, near Oban
Sutherland's Grove, Barcaldine
Inverawe, near Taynuilt
Inveraray
Last year the 6 days won a prestigious 'Thistle Award', an award which recognises and celebrates excellence in Scottish tourism, beating off popular mass participation events such as the Loch Ness Marathon and Etape Caledonia.
If you want to be part of this year's event entries are open, with the first cut off for cheap entries at the end of January.
More information on the event can be found on the Scottish 6 Days website at www.scottish6days.com/2011/.
Nopesport relies on user submitted articles. Got an inside scoop? An event review? Please submit it to us.

Nope News
Orienteering headlines from around the web:
World of O
Nopesport is supported by these advertisements