Nopesport Urban League 2011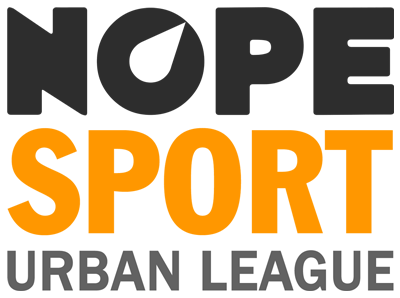 After much deliberation, we are delighted to finally announce the twelve races that will make up the 2011 Nopesport Urban League, the UK's urban orienteering league spanning from Lossiemouth in the north of Scotland to Guildford in the south of England .
The league of course kicks off in Edinburgh this weekend, with what has become our traditional league opener and one of the most highly regarded races of the season, followed by another trip north to Glasgow in April for a race around Erskine which hosted one of last year's trickiest sprint races for the World Championships selection.
Filey promises orienteering in a challenging seaside resort, a contrast to the city streets of Nottingham and then another trip to the seaside and Lossiemouth on the Moray coast which hosted a well regarded Scottish sprint championships last year.
A summer break before a quick succession of races, Guildford marks our furthest south race while the following weekend urban favourites Sheffield and Lincoln once again offer a fantastic double header.
Cambridge returns to the calendar in October, followed by another Yorkshire sortie to Skipton, then two trips to the North West in November where Chester and Penrith bring the season to a close.
League classes will remain as in 2010, with men's and women's classes for Junior (16-), Senior, Vet (40+) & Supervet (55+) while it'll be your best six scores from twelve to count.
1. Edinburgh - 22/01/11 (Followed by Burns Ceilidh & Arthurs Seat event on 23/01/11)
2. Glasgow/Erskine - 02/04/11 (Followed by SOL near Stirling on 03/04/11)
3. Filey - 07/05/11 (Followed by Barns Cliff Event on 08/05/11)
4. Nottingham - 05/06/11
5. Lossiemouth - 11/06/11 (Followed by event at Culbin on 12/06/11)
6. Guildford - 27/08/11 (Followed by Long O on 28/08/11)
7. Sheffield - 03/09/11
8. Lincoln - 04/09/11
9. Cambridge - 22/10/11
10. Skipton - 30/10/11 (Preceded by Leeds University Race & night race on 29/10/11)
11. Chester - 13/11/11
12. Penrith - 26/11/11 (Followed by Tim Watkins Trophy on the 27/11/11)

View Nopesport Urban League 2011 in a larger map
As ever, you can discuss the league in our forums, and we look forward to seeing you taking to the streets in 2011.
Nopesport relies on user submitted articles. Got an inside scoop? An event review? Please submit it to us.

Nope News
Orienteering headlines from around the web:
World of O
Nopesport is supported by these advertisements