Radio 2 DJ Chris Evans goes orienteering - video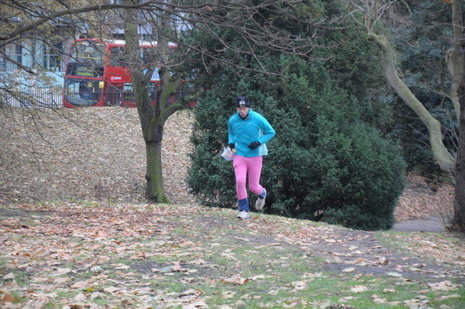 Jonny Saunders, doing his bit for the unfashionable image of orienteering
Radio 2 presenter Chris Evans, along with co-presenter Jonny Saunders and the legendary "Challenge Anneka" Rice, went orienteering this week at Battersea Park in London as part of his regular sporting challenge slot. Thanks to the efforts of BAOC and British Orienteering, along with members of SLOW, in organising the challenge, it presented a fantastic showcase for orienteering.
Army Team Captain Major Lucy Giles, along with Senior British team manager Dave Rollins, coached the presenters on the sport and mapreading, before setting them off on a course around the park. While not an altogether serious competition for the presenters, British squad member Julia Blomquist was on hand to provide an elite view of the sport (and clothing) blasting round the course in a time of 3:53. You'll have to watch the video below, or on the BBC website, to see whether either Chris or Jonny got close to her time!
Photos courtesy of the BBC/Chris Evans show website.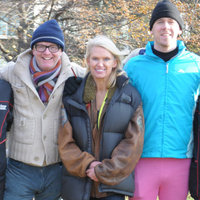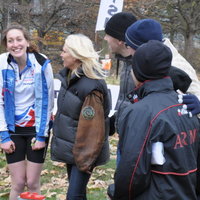 Nopesport relies on user submitted articles. Got an inside scoop? An event review? Please submit it to us.

Nope News
Orienteering headlines from around the web:
World of O
Nopesport is supported by these advertisements