Park World Tour: preview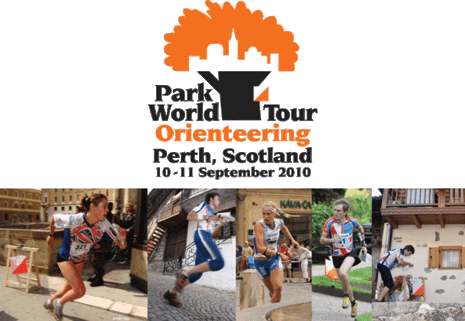 Ahead of the Park World Tour in Perth at the weekend, we look back at the history of the competition, check out some of the favourites for the races, and catch up with a few of the British athletes to get their views on the world class orienteering coming to Scotland.

This is of course the second time that Scotland has hosted the Park World Tour, the previous occasion seeing Glasgow hosting a race in the lead up to the World Orienteering Championships in Scotland in 1999. Jon Musgrave, one of the British competitors back then will once again be on the startline – we'll wait and see if he can qualify this time round!

Murray Strain, one of Britain's top sprint athletes this season, spectated back in '99 and said of that event: "I remember persuading my mum to do battle with the rush hour traffic to take me through to Glasgow. It was very exciting to see the world's best in action, and I remember the locals took the event to their heart - especially the control in the fountain!"

Murray will be joining Jon and Jörgen Mårtensson in speaking on Friday evening at a Conference for Performance Coaches and Athletes. Murray will be speaking about his preparation for the WOC sprint this year, while Jon and Jörgen will be talking about life as a world class orienteer. Jon was part of the British team that took a silver medal at the 1993 World Championships relay ahead of Jörgen's Swedish team!

Jörgen has had a long and distinguished career, and is widely regarded as one of the best orienteers of all time. After making his WOC debut in 1978 as an 18 year old, finishing in 8th, he had to wait 13 years before winning his first of two world championship titles in the classic. He was also the winner of the first ever Park World Tour back in 1996, competed in Glasgow in '99, and was one of the driving forces behind the development of the Park World Tour concept.
Park World Tour history
The PWT started out in 1996, as "A wild idea. A World Cup in park orienteering. A competition that would bring the orienteers into the cities, in front of the people and the crowds."

Certainly the PWT has played a strong part in the development of orienteering around the world, and the development of sprint orienteering in particular, with the sprint distance being added to the World Championships in 2001. Taking the sport, and some of the world's best athletes, to Asia over a number of years has introduced the sport to many new areas and people, helping to develop an infrastructure to support orienteering's growth in China in particular.

In recent years however the Park World Tour has been confined to Italy, where a few Brits starting this weekend have competed on this stage before. Pippa Archer and Hector Haines both competed in Italy in 2008, while Sarah Rollins is a veteran of the Park World Tour scene.

Sarah competed on the Tour in 2000, 2003 and most notably in 2004, where a fantastic set of results saw her finish third overall behind Simone Niggli-Luder and Anne Margrethe Hausken. This 2004 season included three races in China, one of which saw Sarah take silver, along with a couple of bronze medals in Italy and the Czech Republic.

Norway's Øystein Kvaal Østerbo, also competing this weekend, also took third overall back in 2004 and has a number of PWT victories and podium positions to his name.

Both Sarah and Øystein miss the days of the Park World Tour being a proper Tour, Sarah saying: "I always loved the series, especially the trans-european ones where you get in a coach and tour around european capitals, great fun! The more exotic PWT's were also brilliant."

Øystein also misses those touring days: "The last real PWT season was in 2005, where we ended the season with 5 races in China during 2 weeks. In recent years it has only been single races. I miss the old days where a big group of orienteering friends travelled together to a series of races in exciting places."


Park World Tour in Perth - an exciting time
All the athletes however are excited about a high quality race taking place on 'home' terrain, especially over the sprint distance, with many recognizing the importance of Britain hosting big events. This is especially true, given that Scotland is bidding to host the World Orienteering Championships in 2015.

Sarah said: "I think it's great that Scotland are so enthusiastic about promoting adventure type sports and the PWT is always an exciting spectacle. Shame I'm not Scottish I guess, but I'm very excited to run on home terrain!"

Pippa also added "I think it is great that we have brought PWT to Scotland, and hopefully it will help our bid to stage WOC in 2015. I'm very excited to be running in the races in front of a home crowd."

Murray is up for the challenge on home turf: "I trained hard all spring to get ready to take on the world's best in Trondheim, and now here they are, coming to my backyard. I am really looking forward to representing Scotland in a battle against the world's best. I hope the Scots come out to support the race, and the good people of Perth come down to see what's going on!"

Øystein Kvaal Østerbø is also looking forward to it, saying: "I am really excited about going to Scotland, and Perth looks like a beautiful place."

And as Graham Gristwood and Hector Haines both mention, top quality races in this country have a number of benefits, with Hector saying: "It's important to have big, high profile races in the UK and Scotland. I'm looking forward to the opportunity of a good race with high pressure." while for GG: "It's great - first international race in GB since World Cup in '05, cuts down on travelling!"
Who to look out for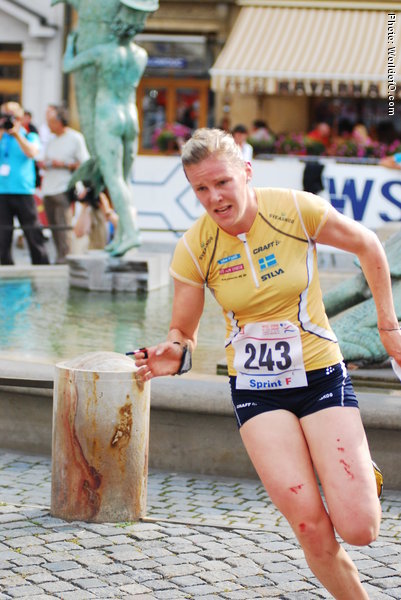 Big favourite for the women's crown is Helena Jansson, and looking at her heritage it is easy to see why. Sprint gold medals at World, European and Nordic championships in the past few years, she was second behind Simone Niggli-Luder in Trondheim last month at the World Champs and won the knock out sprint in Stockholm back in May.

Pippa also tipped Linnea Gustafsson and Sarah Rollins, while Murray reckons Pippa's strong WOC showing could stand her in good stead as well. Murray also reckons that recent urban duels between Tessa Hill and Sarah Rollins will have them in good shape, while Mairead Rocke could do well from the open qualification.

Most of the men's picks were split between Swede Jerker Lysell and Øystein Kvaal Østerbø. Of the two, Øystein finished best at the World Championships in his home town of Trondheim with a 4th place to Jerker's 11th, but when they went head to head in Stocholm at the World Cup Jerker was 5 seconds quicker than Øystein, and a further second quicker than GG.

It should be a close race, with Murray saying: "Jerker Lysell is very fast and the flat course should suit him, while OKO can never be ruled out - he has been there and done it so many times all over the world." Murray also picked out a few of the other young British runners to do well: "It will be fun to race against Kris Jones too after his JWOC Silver - he will be out to get senior scalps, also watch out for Jamie Stevenson (the younger) sneaking through from open qualification."

Kris was also picked out by Pippa and GG, while Øystein tipped one of his training partners as well as recognising that GG and Jerker would present a tough challenge: "Graham Gristwood and Jerker Lysell are world class runners, and both of them gave me a hard fight in the knock out sprint final in the World Cup and Nordic Tour in Stockholm in June. I know most of the names and there are several strong runners. Lars Skjeset has been my training partner in Trondheim for seven years, so I know him well and am sure he will fight for a top position."
The Races
Friday's qualification: Scone Palace
The grounds of Scone Palace will host the PWT qualification races on Friday, offering up fast parkland and area of open forest, grass land and buildings. The elites will racing between 13:00 and 14:00, following a schools competition in the morning, while open qualification begins at 14:30.
Men Open (2.6km, 25m climb, 14mins winning time)
Women Open (2.2km, 20m climb, 14mins winning time)
Saturday: Park World Tour Final: Perth
Perth City centre will play host to the Park World Tour final, offering an urban sprint past Saturday shoppers! The PWT invited athletes, and open race qualifiers from the previous day, will racing between 14:00 and 15:00, while open race takes place from 15:30.
Men Open (2.1km, 25m climb, 14min winning time)
Women Open (2.0km, 25m climb, 14min winning time)
Following the races online
If you can't join us in Perth, there should (internet connection stability permitting) be both live results and a live webcam available for the Elite prologue and the PWT Final (both Elites and qualified open runners). There will be a link to this from the PWT Website - www.scottish-orienteering.org/pwt2010e
For full information on the weekend's activities, visit the PWT Website and follow the PWT twitter feed for up to the minute updates from the races on Friday and Saturday.
You can follow the Park World Tour discussions in our forum, while you should check back next week for race reports, and a follow up article looking at the future of the Park World Tour.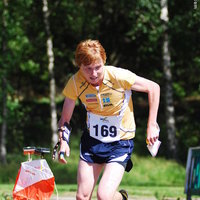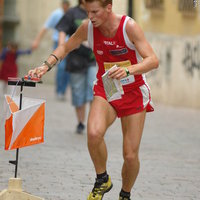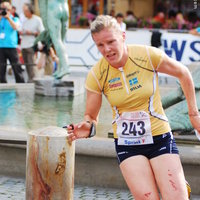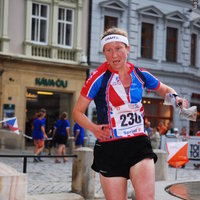 Nopesport relies on user submitted articles. Got an inside scoop? An event review? Please submit it to us.

Nope News
Orienteering headlines from around the web:
World of O
Nopesport is supported by these advertisements