A double double family affAIRE.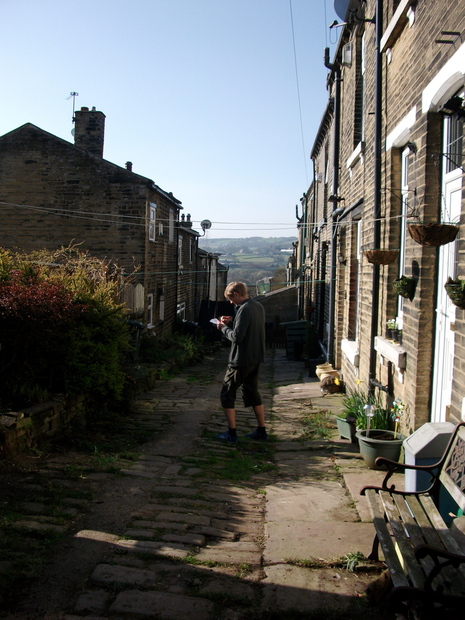 One-way traffic and, when wet, very slippery flagstones.
When Rosie (my younger daughter) moved to Thornton a few years ago, my immediate response was of course to buy the most up-to-date OS map and explore. And what a great area for running I found. Not only was the village surrounded by hilly fields of permanent pasture all crossed by small footpaths leading to the narrowest of gaps in the dry stone walls, but the village itself was also criss-crossed by snickleways that made those of York look positively boulevardian in width. Perfect for a sprint race!
I soon found that the myriad of tiny paths through the village were already famous or at least well-known and well-documented due to the excellent work of Thornton Historical Society (no website). The village was the birthplace of the Brontes.....
...... but, unlike Haworth, it has not been affected by tourism . I told the local club, AIRE, who were already thinking about mapping Haworth, and so the "Full Bronte" was born:
the Bronte Double, Saturday 9th October (Haworth village sprint followed by Thornton village sprint) with an urban race in Otley the following day.
I surveyed it and drew a map of the village by hand as is my wont. Oli was (fairly) easily persuaded to correct my survey and draw the OCAD version – and a beautiful job he has made of it. Rosie persuaded the local cricket club to allow us to use their car park, toilets and bar – I'm told it's the highest cricket ground in Yorkshire so expect a downhill start and uphill finish. Rosie and Lee have planned some great courses for all ages. Even the juniors have complex route choices thanks to two marshalled road crossings and some quite large traffic-free areas. If you have time during your run, you'll enjoy some great views over the surrounding valleys. If not, have a walk round afterwards and perhaps try out the food in one of the local pubs or Indian restaurants.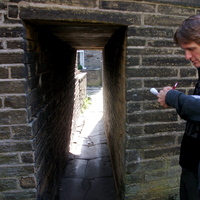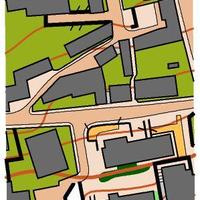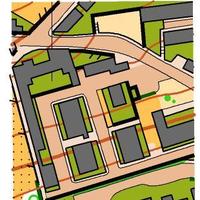 Nopesport relies on user submitted articles. Got an inside scoop? An event review? Please submit it to us.

Nope News
Orienteering headlines from around the web:
World of O
Nopesport is supported by these advertisements