WUOC: Middle - GG takes Bronze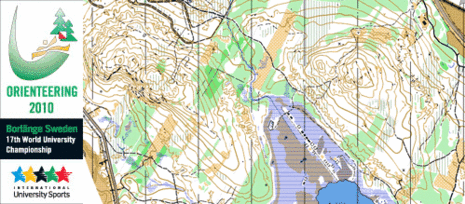 Matthias Merz once again took a convincing victory in the men's middle distance race today to take his second Gold medal of the week. Despite a 40 second miss towards the end of the course he maintained a comfortable lead of 36 seconds over Patrik Karlsson of Sweden, finishing with a time of 30:48 for the 4.9km course. For Britain's Graham Gristwood in third,an early 80 second miss at the second control will be rued, but to regain composure and run a fantastic medal winning race after such an early setback bodes well for more important races to come in Trondheim at the World Championships next month.
Doug Tullie and Oleg Chepelin posted times of 36:09 and 36.58 to finish in 32nd and 38th places respectively, while Scott Fraser missed the race due to an allergic reaction. Scott should be fine for the relay, and after the promising results over the past few days, Britain will be looking to take home their third medal of the championships.
In the Women's race Czech Republic's Radka Brozkova led comfortably for most of the race to win with a time of 30:05 for the 4km race. Behind her Sofia Haajanen of Sweden almost threw away Silver, with a couple of mistakes leaving her only seven seconds clear of Ines Brodmann of Switzerland, finishing in a time of 31:38.
The British women posted their best results of the week, with Anne Edwards just pipping Jess Halliday by 17 seconds to finish up in 23rd and 24th places respectively. Hollie Orr finished in 44th, while Laura Daniel had a race to forget after a 10 minute miss at the third control which caught a number of runners out.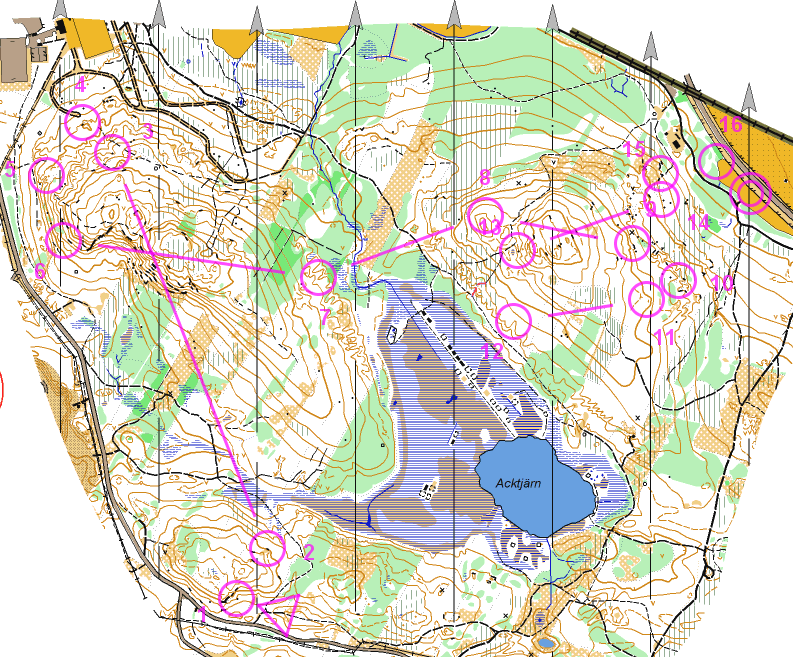 Men's middle course, GG missed #2, Merz missed #12
Results
Men: 4.9km 260m climb

Name Nation Time
1. Matthias Merz SUI 30:48 +00:00
2. Patrik Karlsson SWE 31:24 +00:36
3. Graham Gristwood GBR 31:44 +00:56
4. Johan Runesson SWE 31:54 +01:06
5. Olli-Pekka Koistinen FIN 32:13 +01:25
6. Erik Rost SWE 32:35 +01:47

32. Douglas Tullie GBR 36:09 +05:21
38. Oleg Chepelin GBR 36:58 +06:10
52. Nicolas Simonin IRL 39:24 +08:36
87. Colm Hill IRL 46:12 +15:24
Scott Fraser GBR dns


Women: 4km 255m climb
Name Nation Time
1. Radka Brozkova CZE 30:05 +00:00
2. Sofia Haajanen FIN 31:38 +01:33
3. Ines Brodmann SUI 31:45 +01:40
4. Sara Lüscher SUI 32:25 +02:20
5. Saila Kinni FIN 32:30 +02:25
6. Rasa Ptasekaite LTU 33:23 +03:18

23. Anne Edwards GBR 36:30 +06:25
24. Jess Halliday GBR 36:47 +06:42
46. Hollie Orr GBR 41:50 +11:45
62. Niamh O´Boyle IRL 44:09 +14:04
78. Laura Daniel GBR 50:11 +20:06

Full splits, results and routes available from the WUOC website.
You can follow the relay live here from 9am tomorrow.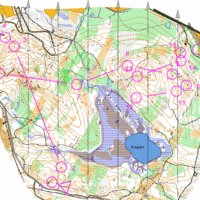 Nopesport relies on user submitted articles. Got an inside scoop? An event review? Please submit it to us.

Nope News
Orienteering headlines from around the web:
World of O
Nopesport is supported by these advertisements