WUOC: Sprint - Silver for Scott Fraser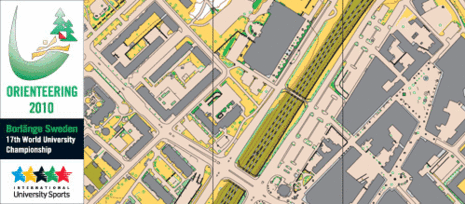 The World University Orienteering Championships today provided an exciting sprint race around the town of Borlänge in Sweden, with home favourite Jerker Lysell winning by just nine seconds, in a time of 13:58 for the 3.3km course.

Following on from his Bronze medal at the WUOC Sprint in Estonia back in 2008, Scott Fraser again had a storming race to finish in first place, but he had to watch as Jerker Lysell came home eight seconds clear to steal Gold, leaving Scott to settle for Silver. Scott said he had a near perfect run and was pleased with his race, but disappointed not to win Gold. Lysell however has some sprint pedigree, having won Silver earlier in the year at the World Cup knockout sprint races round Stockholm in his first year as a senior. Further back in third place was Severin Howald of Switzerland with a time of 14:25.
The rest of the British men did well, all finishing within the top 20. Alasdair McLeod again posted an good time of 15:33 early on and finished back in joint 19th, while Graham Gristwood finished in 12th with a time of 15:08, but will be unhappy having lost 30seconds in the last part of the race. Nicolas Simonin of Ireland finished back in joint 33rd with a time of 16:02.
On the 2.6km women's race it was France's Anelie Chataing who won the race by seven seconds from Switzerland's Caroline Cejka with a time of 13:30. Italy's Michaela Guizzardi, the last starter of the top 3, held a slender lead of 3 seconds through the first two radio controls but missed in the final section of the course to finish 25 seconds down in Bronze medal position.
Ireland's Niamh O'Boyle finished down in joint 29th, 1:40 down, while top Brit was Rebecca Harding who finished in 38th with a time of 15:32. Given Rebecca was a similar time down on the winner at the JWOC sprint just a couple of weeks ago, but finished in 28th, this is a good result against a tough field. Tessa Hill and Anne Edwards both made it into the top 50, just two seconds apart, with Tessa posting a time of 16:06 in 48th with Anne in 49th.
Elsewhere there were some good results for some of the less prominent nations, with 6th place of Angela Simpson of New Zealand and 20th place for Qiaohong Mo of China in the women's race.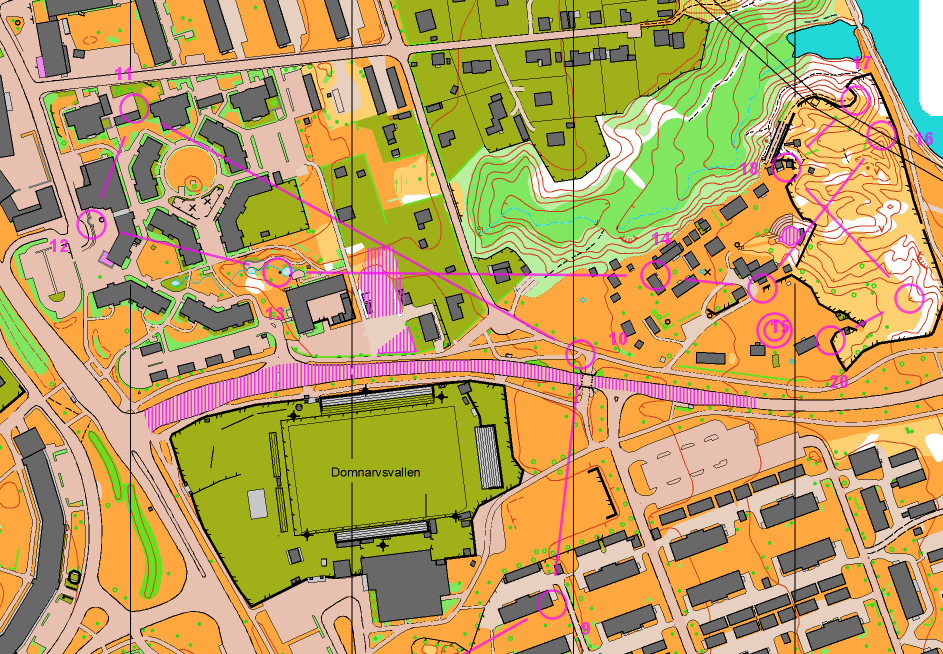 Provisional results:
Men, 3.3km
Name Nation Time
1. Jerker Lysell SWE 13:58 +00:00
2. Scott Fraser GBR 14:07 +00:08
3. Severin Howald SUI 14:25 +00:26
4. Jan Prochazka CZE 14:29 +00:31
5. Kyril Nikolov BUL 14:36 +00:37
6. Stepan Kodeda CZE 14:43 +00:44
7. Jonas Vytautas Gvildys LTU 14:56 +00:57
8. Patrik Karlsson SWE 14:58 +00:59
9. Tomas Dlabaja CZE 14:59 +01:00
10. Olli-Pekka Koistinen FIN 14:59 +01:00

12. Graham Gristwood GBR 15:08 +01:09
19. Alasdair McLeod GBR 15:33 +01:34
33. Nicolas Simonin IRL 16:02 +02:03
47. Colm Hill IRL 16:41 +02:42

Women 2.7km
Name Nation Time
1. Anelie Chataing FRA 13:30 +00:00
2. Caroline Cejka SUI 13:37 +00:07
3. Michaela Guizzardi ITA 13:55 +00:25
4. Sabine Hauswirth SUI 13:57 +00:27
5. Sofia Haajanen FIN 14:03 +00:33
6. Angela Simpson NZL 14:06 +00:36
7. Grete Gutmann EST 14:12 +00:42
8. Svetlana Mironova RUS 14:18 +00:48
9. Anastasiia Danylova UKR 14:20 +00:50
10. Iveta Duchova CZE 14:20 +00:50
= Olga Sluta UKR 14:20 +00:50

29. Niamh O´Boyle IRL 15:10 +01:40
38. Rebecca Harding GBR 15:32 +02:02
48. Tessa Hill GBR 16:06 +02:36
49. Anne Edwards GBR 16:08 +02:38

Final results will be available here on the WUOC website.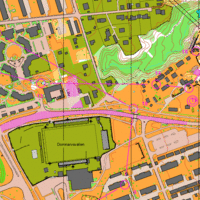 Nopesport relies on user submitted articles. Got an inside scoop? An event review? Please submit it to us.

Nope News
Orienteering headlines from around the web:
World of O
Nopesport is supported by these advertisements