Sam Giles to cycle solo Lands End to John O' Groats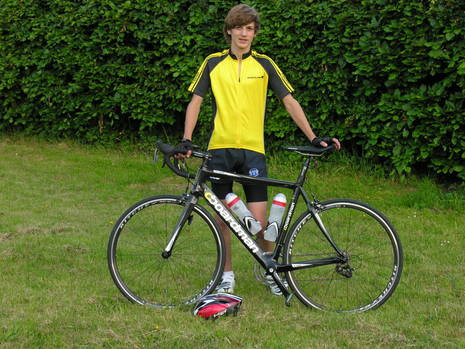 Sam Giles
Sam Giles - Charity Bike Ride
My name is Sam Giles, I am 15 years old, and I attend Bishop Wordsworth's School, a boy's state grammar school in Salisbury, Wiltshire.
I love playing sport and have represented the school at Rugby, Hockey, Basketball, Cricket and Cross-Country Running. Outside of school I currently captain a local Colts cricket team at Hyde Cricket Club in the New Forest. I also compete in Orienteering, and represented England at the World Schools Orienteering Championships in 2009.
I live in a small, rural village south of Salisbury with my Mum, Dad and two sisters.
Starting on Monday July 26th I will be cycling from Lands End to John O'Groats. I am aiming to cover up to 80 miles per day, which should mean I will complete the route in thirteen days, if nothing throws me off schedule!
I have been inspired by two school class mates.
In June 2008 Rob Bailey died after fighting leukaemia for a number of years. Rob was thirteen years old.
In February 2009 Joe Perrett died from an inoperable brain tumour after fighting the illness for more than a year. Joe was fourteen years old.
Both Rob and Joe were amazingly brave and continued to come to school through their treatment.
When Rob lost his hair and wore a hat at school he never complained about pupils staring, nor even when an unknowing teacher publicly demanded that he take off his hat!
Joe was always smiling and working hard in lessons, and was still top of the class for History!
When Rob died I wanted to do something that would celebrate his memory and raise money for the charity nominated by his parents.
The first idea that I came up with was to cycle from Lands End to John O'Groats. My parents, whilst supportive, were not as convinced about the challenge; not least because they insisted that I would need them in support for the journey, and secondly I didn't even have a road bike!
We discussed shorter rides but any event was not going to be achieved in the summer of 2008; it would take longer to organise. When Joe died less than a year later I was determined to make my original idea happen in memory of Rob and Joe.
The parents of Rob and Joe have given me their full support for the event and the nominated charities are CCLG (Childhood Cancer and Leukaemia Group) for Rob and CLIC Sargent for Joe.
Preparation for the Big Day!
I have bought a road bike, spares, dry and wet weather cycle gear that will allow me to train for, and complete the ride whatever the weather! This has been funded from my part-time work, plus support from my parents, and our friends David and Irena Cartwright. I am so grateful for their support!
I will be cycling on my own but with my parents travelling the route, in support, in my Dad's work van. We will be staying in a Travelodge or the like, nearest to the end/start of each section of the route.
Training for the ride started in the week beginning 24th May 2010. My aim is to get as many miles covered before the event, including a number of eighty mile rides.
I am aiming to raise £2,000, as this will enable a donation of £1,000 to each of the two charities that Rob and Joe's parents' support.
To get the large amount of support that I will need to achieve this target, I am doing a lot of fund raising locally, and I have created a page each on Facebook and Twitter, with a link to a dedicated fund raising page on Virgin Money Giving.
Virgin Money Giving is a not for profit organisation and will claim Gift Aid on a charity's behalf where the donor is eligible for this. I also have a supply of Gift Aid forms if you prefer not to donate using the internet but would still like to take advantage of Gift Aid giving. If you would like to donate using the internet follow the link:
You can follow my progress day by day on the twitter website:
I really appreciate you taking the time to read this and thank you for your support.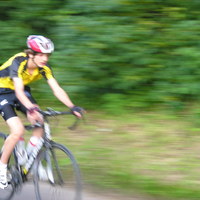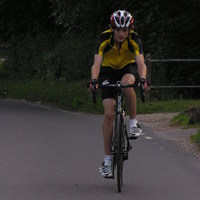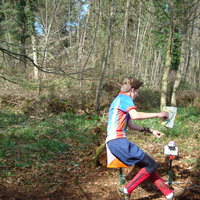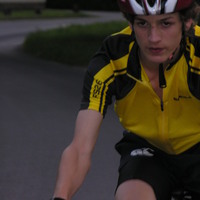 Nopesport relies on user submitted articles. Got an inside scoop? An event review? Please submit it to us.

Nope News
Orienteering headlines from around the web:
World of O
Nopesport is supported by these advertisements