PT 2010: Word fae the Planners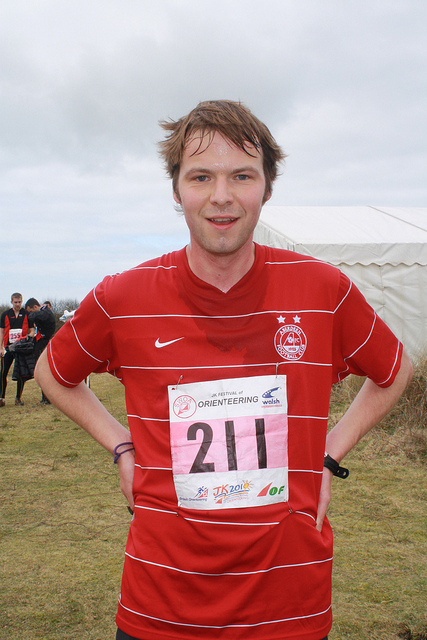 duncan grassie
Brooner and I visited Balmacara this weekend to do some course planning. The area is amazing. It is one of these rare open areas which feels like you're running on the moon but at the same time has more than enough technical detail to outfox everyone. This was shown yesterday after spending 5 hours walking round the area the day before I had to relocate 4-5 times when I ran round the area to tag the same sites I had visited the day before.

Plenty of rock features but not underfoot and heather rather than bracken mean that your running speed will be determined by how fast you can read the map rather than how well you can use your hands to scramble about.

The views are some of the best I've seen at an orienteering event. On Sunday I felt quite pleased with myself when I realised that a couple of legs on the four longer courses give a 270 deg panorama of sea lochs and small settlements but to be honest it would have been impossible to plan courses that didn't give some sort of awe-inspiring views of mountains, sea lochs and islands. As well as some great long legs on the longer courses offering the classic options of going over or around there are plenty of pockets of very technical terrain meaning that even if you prefer shorter distance courses you will not miss out on the fun.

The wider area itself is also misleading. While orienteering on the heather it feels like there is noone around for miles, except for the odd deer and plane flying overhead. However orienteering is established in the area through the efforts of Tim Sowood and Balmacara is less than 5km from the Skye bridge. There will never be a better opportunity to combine orienteering with a longer trip away to Cuillins or Dunvegan Castle to win Brownie points with your non-orienteering partner.

Entries are now open at http://www.oentries.com, with info about the event at http://www.purple-thistle.co.uk/. My advice to you would be to get your accommodation booked now since these will be filling up in the next few weeks.
Nopesport relies on user submitted articles. Got an inside scoop? An event review? Please submit it to us.

Nope News
Orienteering headlines from around the web:
World of O
Nopesport is supported by these advertisements