British Night Championships on TV next weekend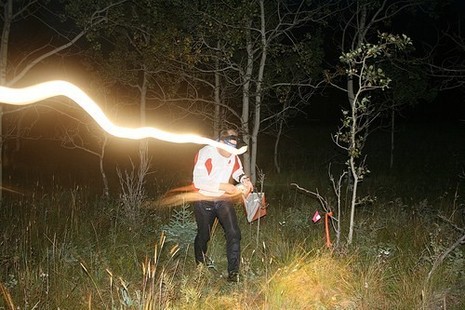 The BBC Adventure Show featuring the recent British Night orienteering championships in Edinburgh will be broadcast on Sunday 4th April at 7pm on BBC2 in Scotland, and Sky 990 south of the border. If you're not arround, remember to set your recorder up as the show doesn't tend to get repeated is not normally available on the BBC iPlayer.
The production team recorded material during the event at start, finish and various points in the terrain and interviewed an number of leading competitors while they also recorded training by the Scottish Elite Development Squad in Deeside a few weeks earlier. The show also features their presenter Deziree Wilson being coached by Helen Bridle and Bill Stevenson at Arthurs Seat in Edinburgh, before Deziree went on to complete a course on the night with cameraman following.
The Adventure Show focuses on fanatics who get their kicks out of non-traditional sports with an emphasis on extremes and endurance, so following orienteering, particularly night orienteering, seems like the perfect choice for the show!
Here is what the producers have to say about the episode:
This month the Adventure Show joins some of Britain's top athletes in the Pentland Hills for an event that combines speed, stamina, concentration and navigation, all against the clock. Orienteering is the ultimate mental and physical challenge and, to make it even harder for the competitors, this British Championship event takes place at night.
Check out the results and routes from the event on the ESOC website, especially the monster leg on the Men's course below, what way would you go from 7-8?
Join the discussion on the forums.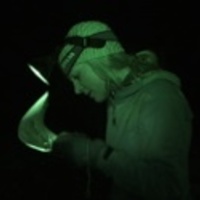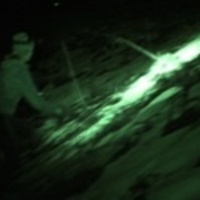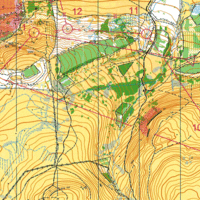 Nopesport relies on user submitted articles. Got an inside scoop? An event review? Please submit it to us.

Nope News
Orienteering headlines from around the web:
World of O
Nopesport is supported by these advertisements