World's smallest orienteering event?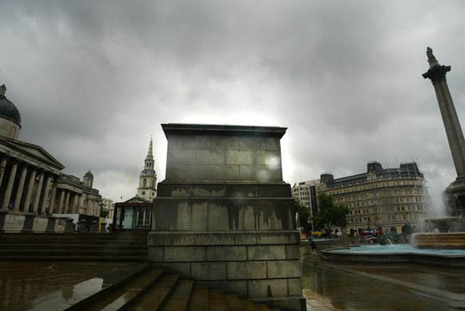 The Fourth Plinth, empty of orienteers
As part of celebrated artist Antony Gormley's One & Other project occupying the empty Fourth Plinth in Trafalgar Square, Adrian Bailey from Harlequins Orienteering Club will be "racing" round the Plinth in what will be the world's smallest orienteering event - occupying a space of just 6.3m².

During his turn on the Plinth, from 13:00-14:00 tomorrow, Adrian will also be engaging bystanders to try their hand at an orienteering course using a specially prepared map of Trafalgar Square. Their movements will be recorded by GPS tracker which should, if their navigation is up to scratch, spell out a secret message which will be revealed on Routegadget after the event.
Those in or near London are invited down to Trafalgar Square to take part, help participants or just soak up the spectacle, while those further afield can follow Adrian's antics online thanks to webcams on the One & Other website with more about Adrian here.

Friday's lunchtime orienteering demonstration provides a perfect warm up for a weekend of orienteering in London, with 500 competitors from across the UK and the world due to take part in the second City of London orienteering race on Saturday with the a half marathon trail challenge in Richmond park on Sunday.
The One & Other project, which is commissioned by the Mayor of London with funds from Arts Council England, and produced in partnership with Sky Arts, sees a different person take their place on the Fourth Plinth every hour, 24 hours a day, for 100 days from Monday 6th July until 14th October 2009.
We're not sure if this is actually the world's smallest orienteering area, but if you know of any smaller locations where events have been held or wish to comment, get involved on the forums.
We're no strangers to central London orienteering, as these photos from the archives show with our Nope graffiti competition from a few years ago!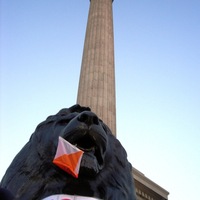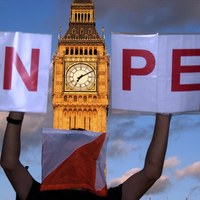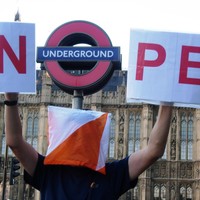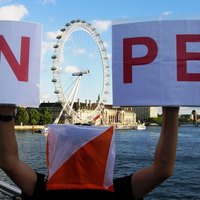 Nopesport relies on user submitted articles. Got an inside scoop? An event review? Please submit it to us.

Nope News
Orienteering headlines from around the web:
World of O
Nopesport is supported by these advertisements