Cliffhanger Ultrasprint 2009
The start of the Grand Final captured on camera
The Cliffhanger Ultrasprint was a resounding success with over 500 kids trying the sport in exciting surroundings over the weekend encouraged by an army of volunteers from local clubs SYO and ShUOC.
In Sunday's race 108 entrants raced 3 qualifying heats to get into the A semi final for a chance to compete in the Grand Final of just 4 runners. Veterans Tim Tett and Colin Smith, Junior Simon Bradbury and Female Jenny Johnson all got into the mix with the Senior Men but in the end the four grand finalists were: ShUOCs John Rocke and Dave Scorah, Marcus Pinker of FVO and SYO's Neil Northrop.
With the final being filmed for Sky TV the tension was hightened. Despite being last into the labyrinth at the start strong running and navigation gave Neil the victory with orient Show victor Dave Scorah forced into 2nd and Marcus Pinker in 3rd.
In the Women's final Rachael Elder of CLOK had a clear victory but had unfortunatly mispunched leaving an epic sprint finish to decide the winner. A near fight at the last control saw Estonian international Piret Klade take the win less than a second infront of SYO club-mate Jenny Johnson.
Full results are available here
Photo gallery here
More details on the Cliffhanger Festival here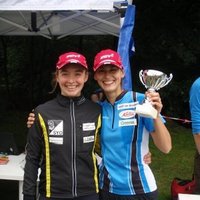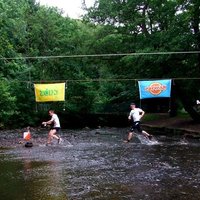 Nopesport relies on user submitted articles. Got an inside scoop? An event review? Please submit it to us.

Nope News
Orienteering headlines from around the web:
World of O
Nopesport is supported by these advertisements