Women's Harvester this weekend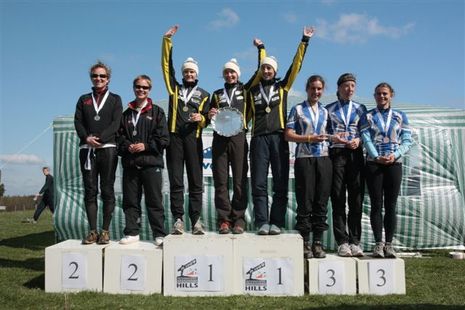 The super teams of OUOC: Anne Edwards, Alison Crocker, Ruth Holmes, Liz Bridge and Hanna Tuomisto and SYO: Jenny Peel, Jenny Johnson, Piret Klade, Clare Baker and Kim Baxter will be battling it out to see who can win the Harvester Women's Trophy over the tough 5-leg race.
SYO currently lead the Women's 2009 UK Relay League standings with 59 points whilst Oxford Uni are in 7th despite only competing in 2 events so far. A win for OUOC should see them move into 2nd place in the league - surely a personal best for the club.
At the moment these 2 teams are the only entries for the Women's class but if the quantity is lacking the quality is certainly there with 8 current or former internationals competing.
Nopesport relies on user submitted articles. Got an inside scoop? An event review? Please submit it to us.

Nope News
Orienteering headlines from around the web:
World of O
Nopesport is supported by these advertisements