Calling All Urban Races for 2009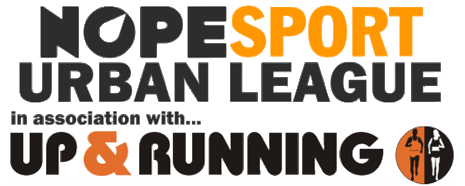 We at Nopesport love the concept of urban orienteering, the opportunity to put the sport into the public eye and showcase orienteering as the high paced, exciting sport that we all know it can be. It seems we're not the only ones who love it, as the number of urban orienteering events and participants in the UK grows each year.
This year was the first year proper of the Nopesport Urban League, and although it was run very simply, we hope that you enjoyed the competition that it brought to the season. As such we're looking to build on this for 2009, and have already received a number of requests by events to participate, as well as a sponsorship deal with Up & Running covering all races in the series.
So if you or your club are planning to put on an Urban Orienteering event next year and would like it to be part of the series get in touch and let us know about it! We're looking for about 8 to 10 races across the season to make up the series.
Provided you can stage a high quality race in an urban environment, all we ask of you is to ensure your age & course combinations can accomodate Urban League classes of Men's & Women's Junior, Open, Vet and Super Vet. We let you get on with your event as you like and use the results that you produce to include & score people making part of the biggest and only UK wide Urban Orienteering League that caters for all age classes.
We can offer help and support to your event if you wish and, as the series grows, hope to provide more for the participating events as the series builds momentum. We can provide you with national marketing and publicity, and should you need it, offer assistance in generating publicity on a local level too.
If you would like to put an event forward or find out more about the series itself please contact us.
Massive thanks go to Roger Thetford who helped the whole series happen with the scorekeeping, particularly given the difficulties caused in trying to find an adequate way of scoring some of the larger races.
Nopesport relies on user submitted articles. Got an inside scoop? An event review? Please submit it to us.

Nope News
Orienteering headlines from around the web:
World of O
Nopesport is supported by these advertisements