London City Race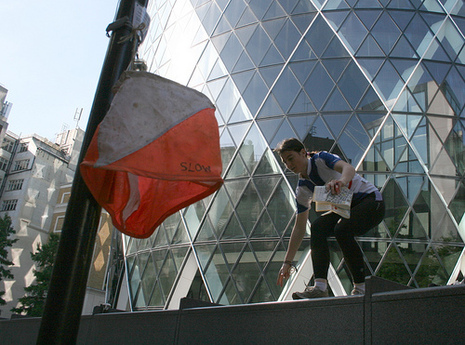 Gherkin wall jumping, courtesy Ollie O'Brien
At the inaugural City of London Orienteering Race Nick Barrable and Mhairi Mackenzie emerged from the Barbican complex relatively unscathed to take the honours in the open races, with close competition across the classes. Others emerged from the Barbican with mental scars, while for some competitors they emerged with cuts and grazes from some heroic crimefighting which interrupted their race.
On a glorious sunny day, with temperatures creeping up towards 20°C, the event arena at Broadgate Circle quickly filled with the buzz of competition as participants readied themselves for their runs. In the stunning ampitheatre-esque surroundings, with start at one edge and finish at the other (see webcam shot below), anticipation built ahead of a race which had been brewing for over a year.
The wait seemed to be worthwhile, as competitors returned from their courses beaming to enjoy some free Clif bars while enthusing about everything from the complexity of the Barbican to the high quality of mapping and planning from Oliver O'Brien. For those who don't know London, or the Barbican complex, it's a Grade II Listed 40 year old residential estate of thirteen terrace blocks on multiple levels, grouped around open spaces and linked by raised walkways. It was always going to be the focal point for this race, and so it proved in more ways than one.
For a better idea of what the Barbican held for competitors, as well as the rest of the courses, check out Graham Gristwood's fantastic video from the race to get a taste of what the event was all about.

City Race video courtesy of Graham Gristwood
While most competitors had to stop and think whilst running around the Barbican, two competitors were quick thinking enough to prevent a robbery. Neil Wearing of Saxons was running through the Barbican when he encountered a woman chasing two youngsters. Recognising that they had stolen her handbag, he gave chase and quickly caught both before pulling them to the ground with a rugby tackle, causing them to drop the bag. While restraining one, the other youngster tried to escape but was spotted by Mike Bennett of Happy Herts. Despite a 50 metre headstart, and having already run several kilometres during the race in which he would have finished amongst the top 10, Mike managed to catch the other culprit and returned to Neil before waiting for the police to arrive.

Neil thought nothing of interrupting his race to prevent a robbery, saying: "It was particularly unlucky for them to run out in front of me because, before I took up orienteering, I was a keen rugby player who was often chasing down the opposition from behind - nice to know I haven't lost it completely!"

He continued: "It was great to have helped the poor lady and my standing with my young daughters has shot up - tackling robbers has made me a bit of a super-hero!"

Mike said of events: "I had actually run past the site of the incident and was just having a moment's indecision about whether I was on the right level of the Barbican when the commotion started. As I turned I saw the lads drop the bag and the unfortunate victim slip on the damp pavement as she ran to retrieve it. Neil had already tackled one and there was noone else to go after the other one so, despite a good headstart, I managed to catch him before he escaped into the maze of walkways."
Despite playing down their actions, both men deserve a great deal of praise for what they did, as do all the other orienteer's who either encountered problems with the youths in the Barbican or stopped to check that everyting was alright while Neil and Mike held the young thieves whilst waiting for the police.
Meanwhile, for those chasing glory rather than thieves, it was tight at the top, with those on the podium walking away with prizes courtest of sponsors Clif and Nuun. In the women's race her comparatively clean run through the Barbican gave Mhairi Mackenzine victory, ahead of Becky Carlyle and Ukranian Galyna Petrenko, but it could have been a very different top 3 had Oxford pair Alison Crocker and Amber Tomas not fallen foul of the multiple level complexities.
Women's Open - 6.1 km
1 Mhairi Mackenzie WCOC 39:56
2 Becky Carlyle AIRE 41:03
3 Galyna Petrenko Monte el Pardo 43:43

GG with the women's podium: 3rd - Galyna Petrenko, 1st Mhari Mackenzie, 2nd Becky Carlyle, Photo courtesy of Chris Robinson
In the men's race it was a similar story, as a cleaner section through the Barbican gave Nick Barrable a victory of 70 seconds over Murray Strain, with Ant Squire a further couple of minutes adrift.
Men's Open - 7.7km
1 Nick Barrable SYO 40:02
2 Murray Strain INT 41:12
3 Anthony Squire INT 43:25

GG with the men's top two: 1st Nick Barrable, 2nd Murray Strain, Photo courtesy of Chris Robinson
Elsewhere there were closely fought victories in the Men's and Women's Vet classes, with Martin Ward and Sarah Francis emerging victorious. Peter Bray of Southern Navigators comfortably won the Junior race as did Peter Gorvett in the Men's Super Vet course, while Sarah Brown of host club South London took the Women's Super Vet class.
Junior Race - 2.8 km
1 Peter Bray SN 17:44
2 James Haynes SLOW 19:29
3 Craig Thomson FVO 20:34
8 Rachel Collins SO 27:48
9 Natalia Pereverzina IND 30:43
12 Amy Kimberley DVO 33:56
Men's Vets - 6.1 km
1 Martin Ward SPOOK 38:09
2 Gavin Clegg WSX 38:18
3 Roger Thetford TVOC 39:36
Men's Super Vets - 4.5 km
1 Peter Gorvett SYO 28:56
2 Bill Hanley SYO 30:17
3 Jonathan Howell WCH 31:24
Women's Vets - 4.5 km
1 Sarah Francis SN 36:12
2 Kirsty Staunton WIM 36:19
3 Liz Phillips OD 38:14
Women's Super Vets - 3.3 km
nc Liz Cross OD 32:18
1 Sarah Brown SLOW 32:58
2 Liz Godfree DVO 33:29
3 Glenys Ferguson SROC 33:33

Results | Splits | WinSplits | SplitsBrowser | Routegadget
Nopesport Urban League rankings: Men, Women
City Race website: www.cityrace.org
Also well worth checking out are the views of the planner and mapper, Ollie O'Brien, and the controller Simon Errington, both of whom deserve a great deal of praise for the high quality of the map and courses.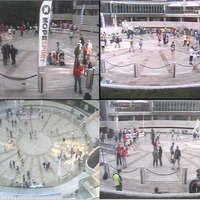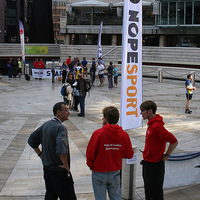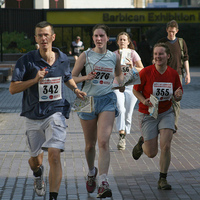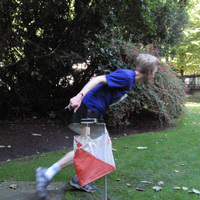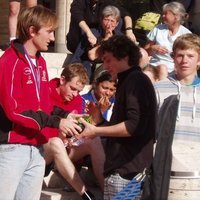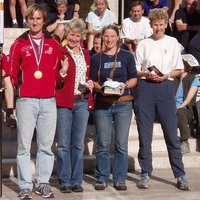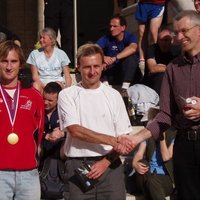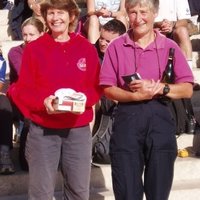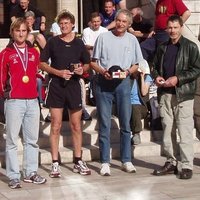 Nopesport relies on user submitted articles. Got an inside scoop? An event review? Please submit it to us.

Nope News
Orienteering headlines from around the web:
World of O
Nopesport is supported by these advertisements